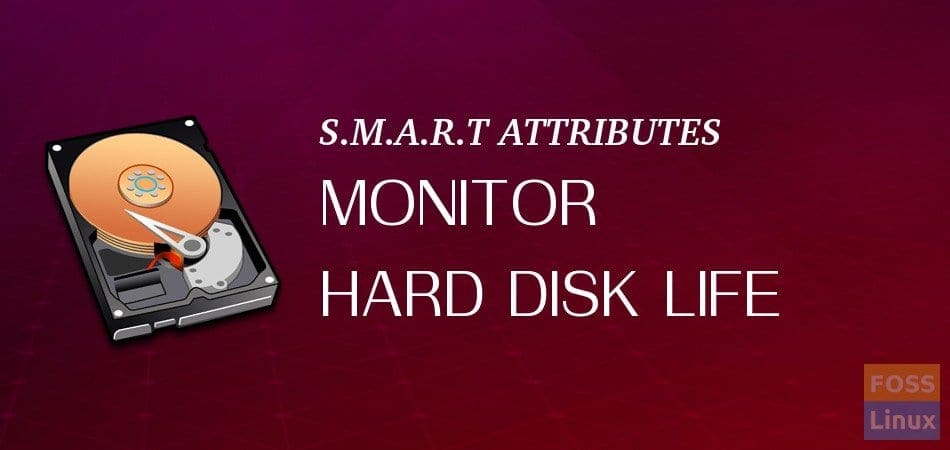 Hard disk failures are imminent and it's only a matter of time when the hard disks start deteriorating and one day it's dead forever. Alas! Did you take a backup? But you thought it's a brand new hard disk. Hard disk failures can't be avoided, but all we can do is keep a track on its health status so that you know when its death is nearing. You can prepare to take backup of all data and replace the hard disk.
Typically, almost all hard disk manufacturers bundle a hard disk monitoring tool along with the hard disk. Unfortunately, they only run in Microsoft Windows and Mac OS X. Even some third-party apps like Hard Disk Doctor, HDD Life work on only Windows platform. Linux lovers need not be unhappy, we always have our own world of free alternative software for everything. For monitoring Hard disk life, I recommend to use GSmartControl application. It is 100% free software and directly available from the Linux Mint's Software Center as well as Ubuntu software center.
STEP 1: Click 'Applications' and launch 'Software Manager'.
STEP 2: Look for 'GSmartControl' and install it.
STEP 3: Plug-in you external hard disk which you want to check. If you are checking the computer's internal hard disk, then you can open the GSmartControl app directly.
STEP 4: Enter root password when prompted.
STEP 5: You should see all the hard disks connected to your computer including the internal hard disk drive.
STEP 6: Right-click on the hard disk icon which you want to check and select. In my case I want to check a 2TB WD Passport external hard disk drive.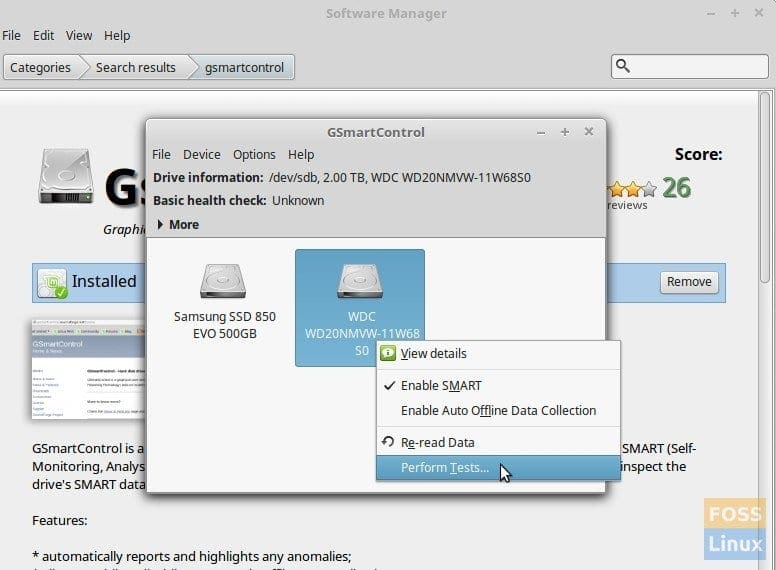 STEP 7: In the 'Perform Tests' tab, you can choose 'Test type'. You can start with 'Short Self-test' and then proceed with longer ones if you want. Short test is good enough to show out problems in a seriously failing hard disk.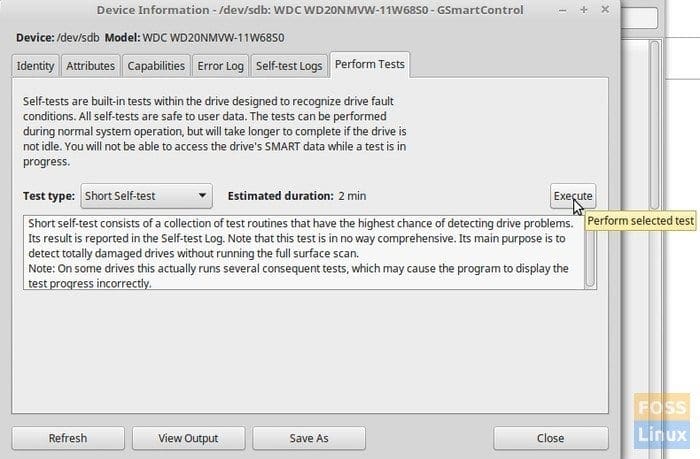 STEP 8: Click 'Execute'. After the process is done, it will show summary of 'Test result'. In my case it showed 'Completed without error'.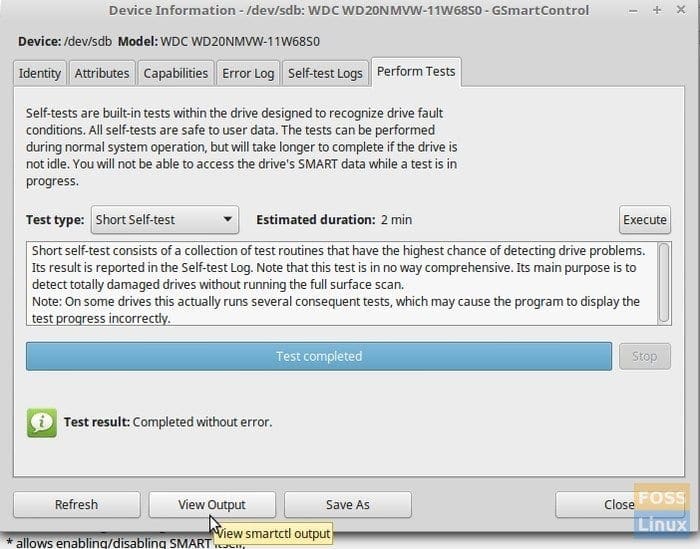 You can click on 'View Output' to see full report.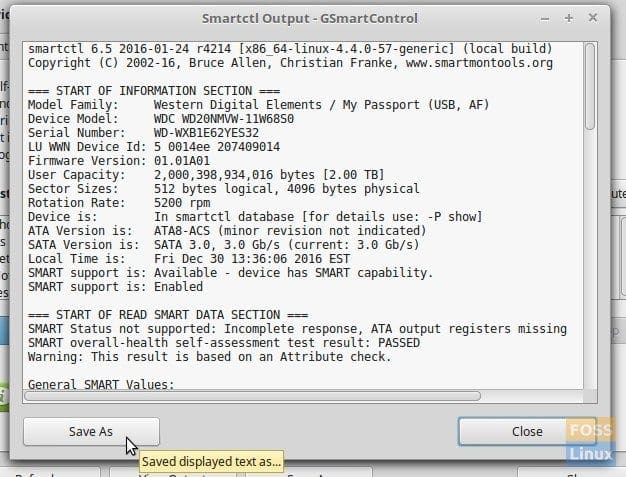 Scroll down in the report to find S.M.A.R.T attributes. This is the data that says about your hard disk status. The 'Raw_Read_Error_Rate', 'Reallocated_Sector_Count', 'Seek_Error_Rate' are some important attributes to look for. Check the current value against the Threshold and the Worst value. If any of the attributes are coming close to the Worst values, it implies hard disk life is deteriorating.