After a slight pause period, the GIMP team is back in action with an updated build. GIMP 2.10.10 is officially released. In this release, they have several nice new features, optimizations, and stability fixes.
GIMP 2.10.10 New Features
GIMP 2.10.10 comes with a range of new minor features and performance improvements. Here are the highlights of the release.
Bucket Fill Tool: The Bucket Fill tool was somewhat overhauled, making it much easier to use. It also got a new mode "Fill by line art detection". The new painter's algorithm that enables the "Line Arts" areas to be covered while trying to ensure that no pixels are left close to the lines.
Fill Color: Now, you can keep the mouse button down to continue filling more areas in "Fill similar colors" and "Fill by line art detection" modes.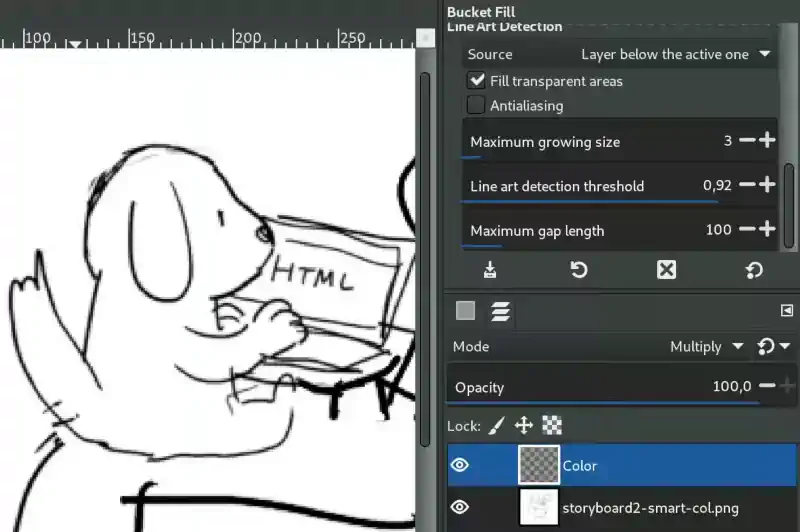 Quick Color picking: The ctrl modifier can now select the surrounding colors, without switching to Color Picker's tool.
Healing: A new feature "Sample Merged" option to make painting changes on a separate layer to maintain the original data intact. The clone tool had the option of "Fusion of samples", which is already there in the Clone tool.
Transformation tools: The Scale tool now scales from the center, even with numeric input. The default tool Unified Transform preserves the aspect ratio for upwards or downscaling. Forward and reverse transformation directions can be linked, enabling you to move your handles manually, without affecting the transformation. New "Readjust" in several tools to readjust handles from the current level of zoom is available. New options "Constrain handles" and "Around Center" are similar to the corresponding options of the Unified Transform tool for the Perspective Transform Tool.
Better brushes: After the high-bit-depth for color processing, parametric 32-bit brushes finally float for painters. The main advantage is that large brushes are not posterized, particularly in darker colors.
Layers: Anyone who works with many layers may have been frustrated to not find the layer in the list. The layers can be picked using a new generic canvas modifier Alt + middle clicking. The layers available loop starting from the top when the Alt button is held. The names of the selected layer are shown temporarily in the status bar.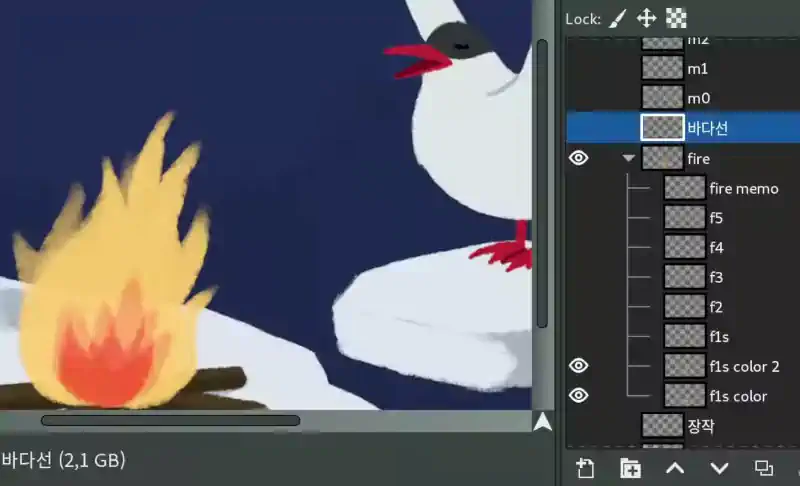 Faster launch, saving and exporting safer, quicker layer groups, speedier creation of brush and patterns from the clipboard and bug fixing are other highlights of this release.
Installing GIMP
GIMP is available in almost all of the Linux distro's default package manager, and that's the recommended way of installing GIMP. It's also available as a snap in the snap store.
For those who want their Apps to be quickly updated, but understand the risks associated with Flatpak format, GIMP is available as a Flatpak app too. Head-over to the official website to download the version you want.