LibreOffice is one of the best free Office suite for Linux. Of course, there is one made for Microsoft Windows OS too. In this article I will show you command line way and GUI method of installing the LibreOffice suite on the elementary OS.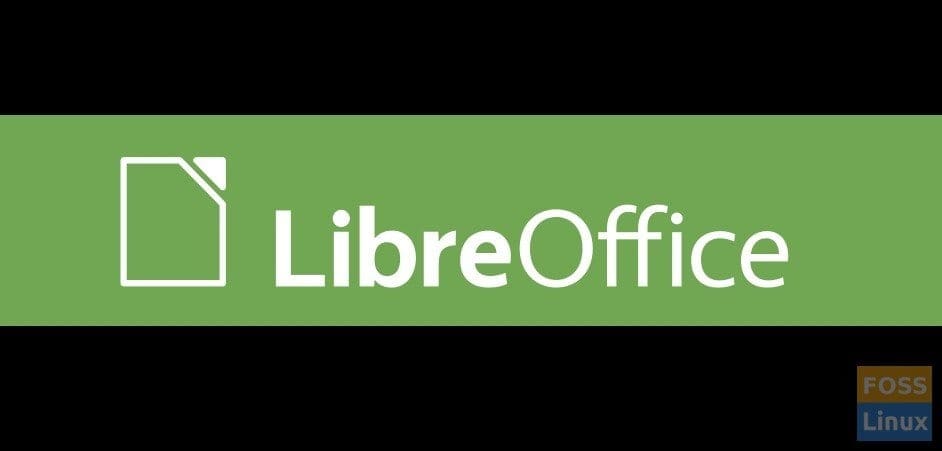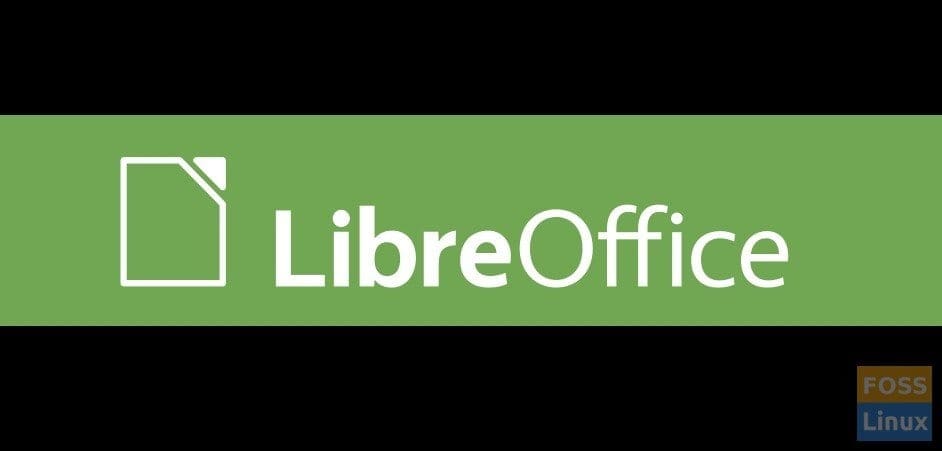 Method 1: apt-get command line way
Launch 'Terminal' from 'Applications'.
Type the following apt-get command line and hit enter.
sudo apt-get install libreoffice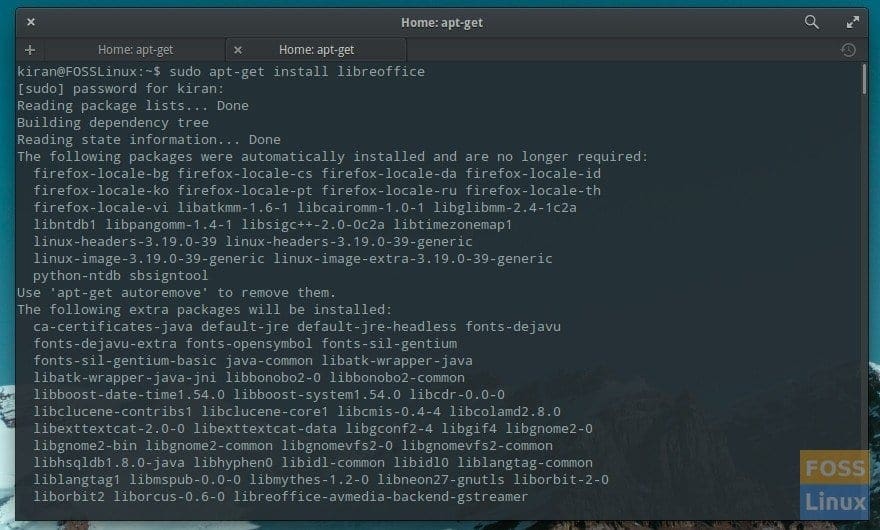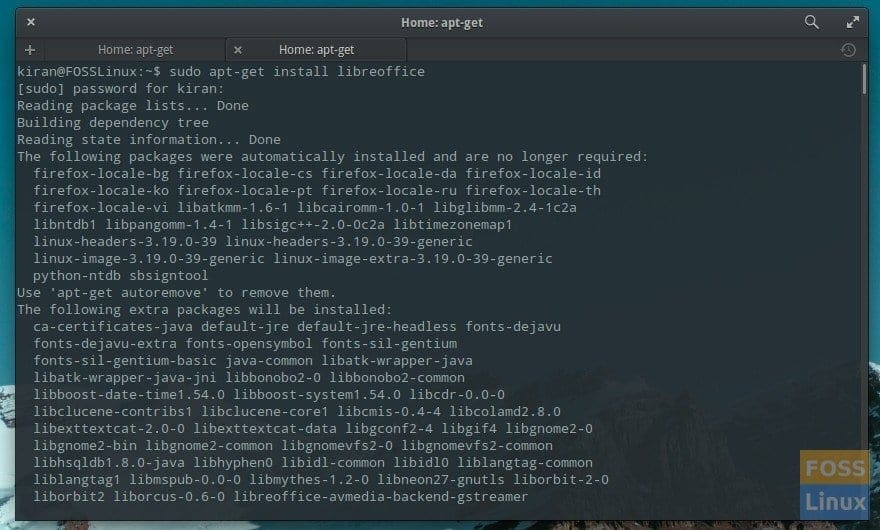 You will have to enter root password, type 'Y' and hit enter during the process.
Be patient as the tool will download and install Libre Office. After the install is complete, you should see the LibreOffice package including Base, Calc, Draw, Impress, Math, and Writer from the Applications menu.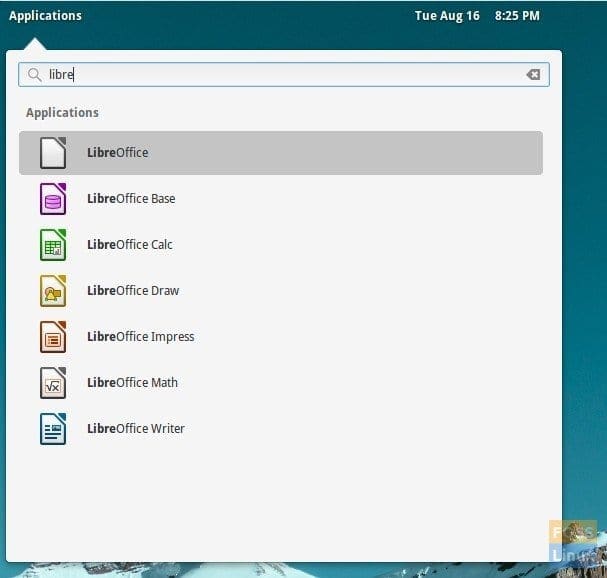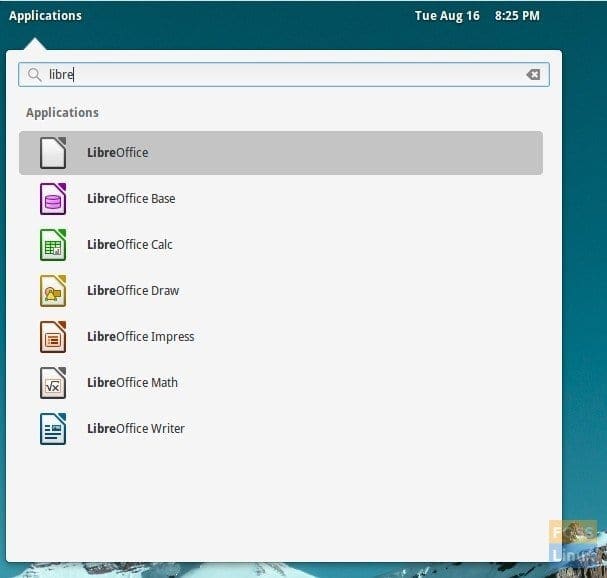 Method 2: GUI way – through Software Center
Launch 'Software Center' from 'Applications'.
Type LibreOffice in the search box located on top right corner of the software center dialog box. Note that there should be no space.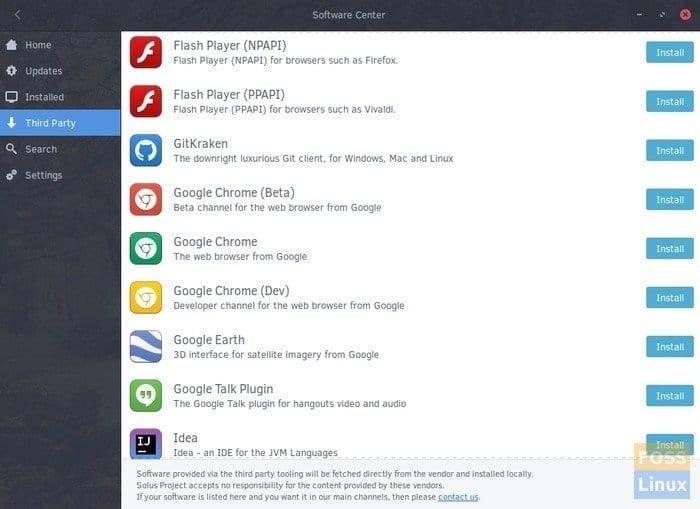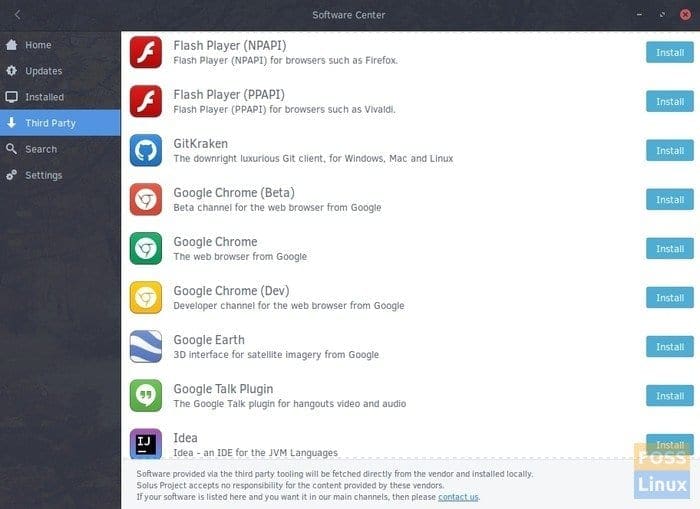 Scroll through the list and select the LibreOffice from the list. Click 'Install' button. This will install the entire LibreOffice suite including Base, Calc, Draw, Impress, Math, and Writer. Optionally, you can select individual items too if you want it that way. Note that LibreOffice is 100% free software. Just for headsup info, the $2.99 listings are paid guides and not the software.