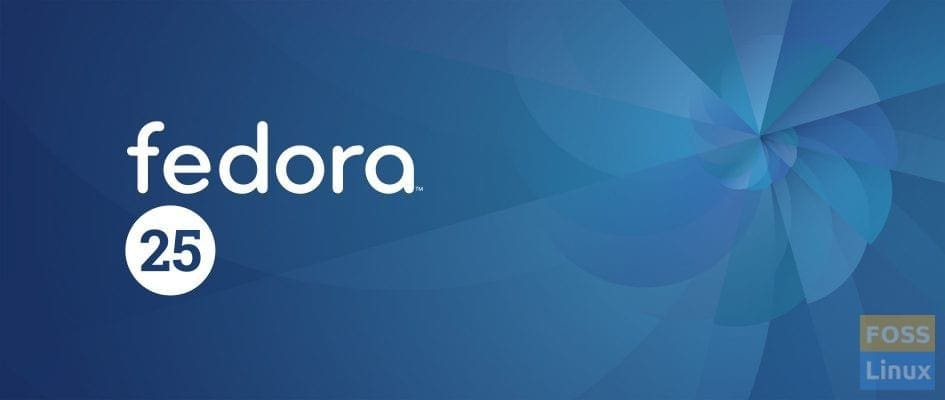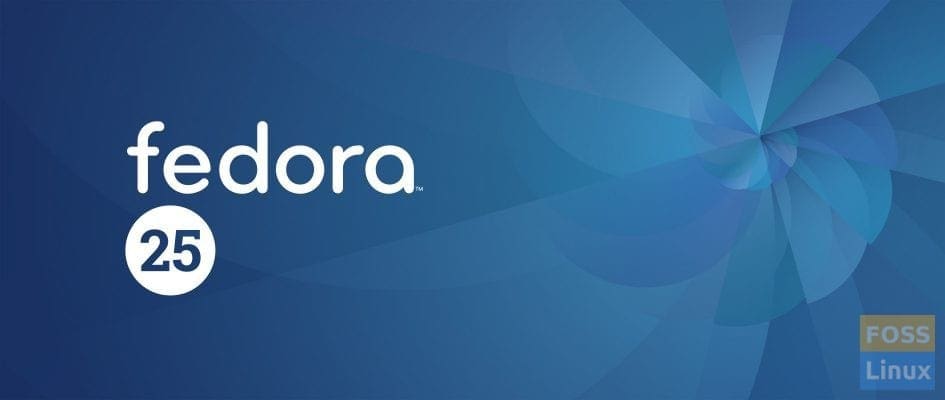 Fedora 25 has been released and with it comes a slew of features that I'm excited to write about. This release launches three free editions tailored to meet specific use cases: Fedora 25 Atomic Host, Fedora 25 Server, and Fedora 25 Workstation. Fedora 25 release implies those on Fedora 24 should press the upgrade button very soon. In fact the expected end-of-life (EOL) for Fedora 24 is summer of 2017. Fedora 23 has reached the EOL already on 20th Dec 16. Let's take a peek into what's new in Fedora 25 Workstation.
New Features in Fedora 25 Workstation
---
1. GNOME 3.22
Fedora 25 brings the updated GNOME 3.22 desktop environment which in-turn adds the following new features:
Bulk File Renaming: The most anticipated feature 'bulk file renaming' is added in GNOME 3.22. It lets you to select multiple files to rename at the same time, using a custom template or by replacing specific parts of the existing file name.
Compressed File Capabilities: Files has the compressed file functionality integrated. This lets you extract a compressed file (such as a .zip or .tar.gz file) with a double-click – no longer need to passed over to another archive handling app.
Redesigned Keyboard Settings Tool: The list of keyboard shortcuts is now easier to browse and the new search feature makes it quick to find the shortcut you want.
Revamped Software app: The Software app look has been enhanced for GNOME 3.22. The landing page now shows application tiles. Star ratings are also displayed more prominently, in order to make it easier to find the best applications to install. Software section gets color coded badges for free software. Category browsing is also now easier to browse.
Video Playback: Variable speed playback is added in Videos which means videos now can playback at different rates. This is useful for various things, such as when listening to talks or taking notes.
---
2. Flatpak Integration in Software
The 'next generation' application distribution Flatpak is now integrated into Fedora 25. For a end user, this means now being able to install Flatpak repository files and applications without ever having to use the command line.
---
3. MP3 Decoding Support
Fedora 25 comes with a plugin for MP3 playback which lets you play a MP3 file from your collection straight away. Users no longer need to go to the command line way to install MP3 codecs to run audio.
---
4. Wayland Display Server
The display server in Fedora has been switched from X11 to the latest version from the Wayland community. It gives a more rich and smoother experience with in Fedora desktop environment. However, users will still have the option to go for X11 if they want from the 'Settings'.
---
5. Fedora Media Writer
Fedora 25 ships with the new Fedora Media Writer using which one can download and install Fedora Workstation easily. The application is similar other Live USB creating software, but this is from Fedora team, it is built polished and user-friendly. It can installed for free from Fedora Software.
---
6. Docker 1.12
Docker 1.12 the latest containerized app platform is now a part of Fedora 25. The Docker community added great features to the core Docker Engine to make multi-host and multi-container orchestration easy. They have added new API objects, like Service and Node, that will let developers use the Docker API to deploy and manage apps on a group of Docker Engines called a swarm.
---
7. GNOME Shell Extensions
GNOME Shell extensions will no longer be cross-checked against the GNOME 3 version for compatibility so that you will not run into compatibility issues.
---
8. PHP 7
Server side web scripting language PHP received a major update. PHP 7 was speculated for Fedora 25 at the time of Fedora 24 launch. Now it's a reality. With PHP 7, one should see improved performance and reduced memory usage.
---
That's all the important new features that Fedora 25 offers you. Stay tuned for step-by-step guide on how to upgrade your existing Fedora installation to Fedora 25.