The fifth maintenance update of the latest LibreOffice 6.2 has just been released and it solves a number of issues the users have previously reported.
As most of you would already know, LibreOffice is a free and open-source office suite that comes with various tools, such as Writer, Calc, Impress, Draw, Base, and Math. It is also worth mentioning that The Document Foundation is the brains behind this project.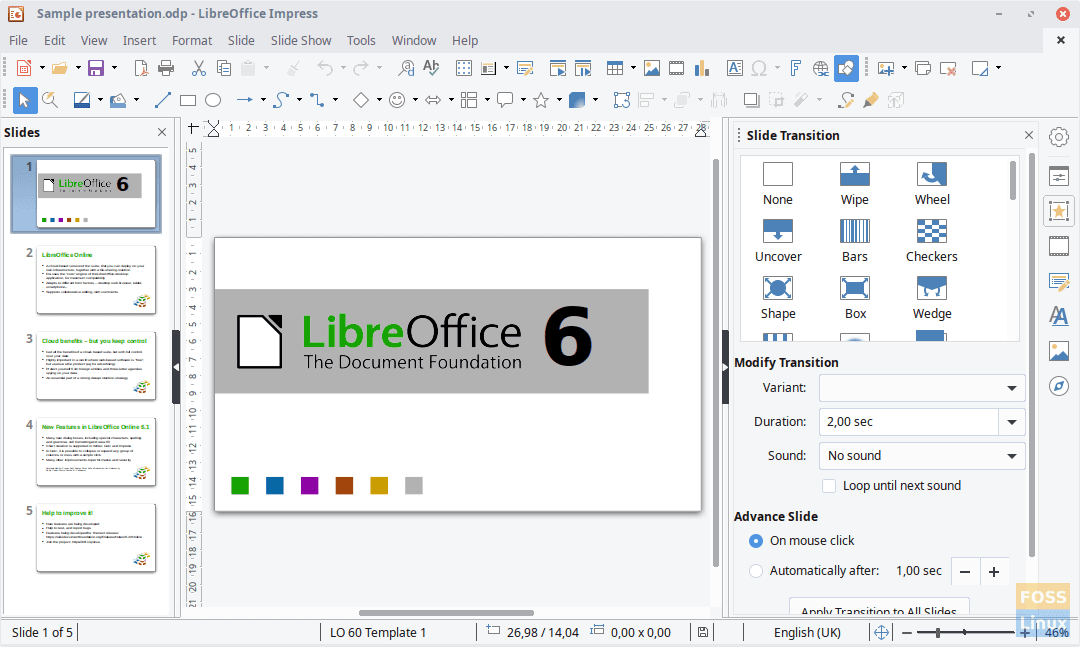 About one and a half months back, the announcement of LibreOffice 6.2 was made followed by multiple maintenance updates. This week, LibreOffice users received another update in LibreOffice 6.2.5. This new update comes with 118 new bug fixes, many of which deal with the core components of the software. Henceforth, the users are sure to encounter fewer issues after updating to this version.
If you want to have a look at the bug fixes this version comes with, make sure to check out the following links: [RC1] [RC2].
As per the official documentation, this new version is aimed at enterprise-class deployments. Therefore, it can be a great resource for individuals in production environments. With that being said, it still has all the main features present in LibreOffice 6.2, which focuses on tech-savvy individuals, including power users and technology enthusiasts.
With this update, enterprise deployments will become more reliable and stable owing to the various regression and bug fixes. Accordingly, LibreOffice 6.2.5 will take place of LibreOffice 6.1.6 as the optimal choice when it comes to production environments, as per The Document Foundation. However, this will only happen after the release of LibreOffice 6.3 in early August.
Now coming to future releases, users should expect LibreOffice 6.2.6 to drop in mid-August, which is a week or two after the release of the LibreOffice 6.3 series. Just like LibreOffice 6.2.5, this maintenance update will also focus on enterprise deployments. Moreover, LibreOffice 6.2 series will come to an end with the release of this update.
Conclusion
LibreOffice 6.2.5 is basically a maintenance update which is targeted at production environments. Thus, if you want to encounter fewer issues in your experience with LibreOffice, just download this new update from here. Learn more about this release from the official blog post.