You can now download the latest Tails release candidate that not only comes with increased privacy but also Linux 5.3 and Tor Browser 9.
Before delving into the news, let's have a bit of an introduction to Tails, shall we? It sells itself as a live incognito system that focuses on user anonymity and privacy. With Tails, you will be able to browse the Internet without leaving traces, get access to censored content, and have all your messages, files, and emails encrypted.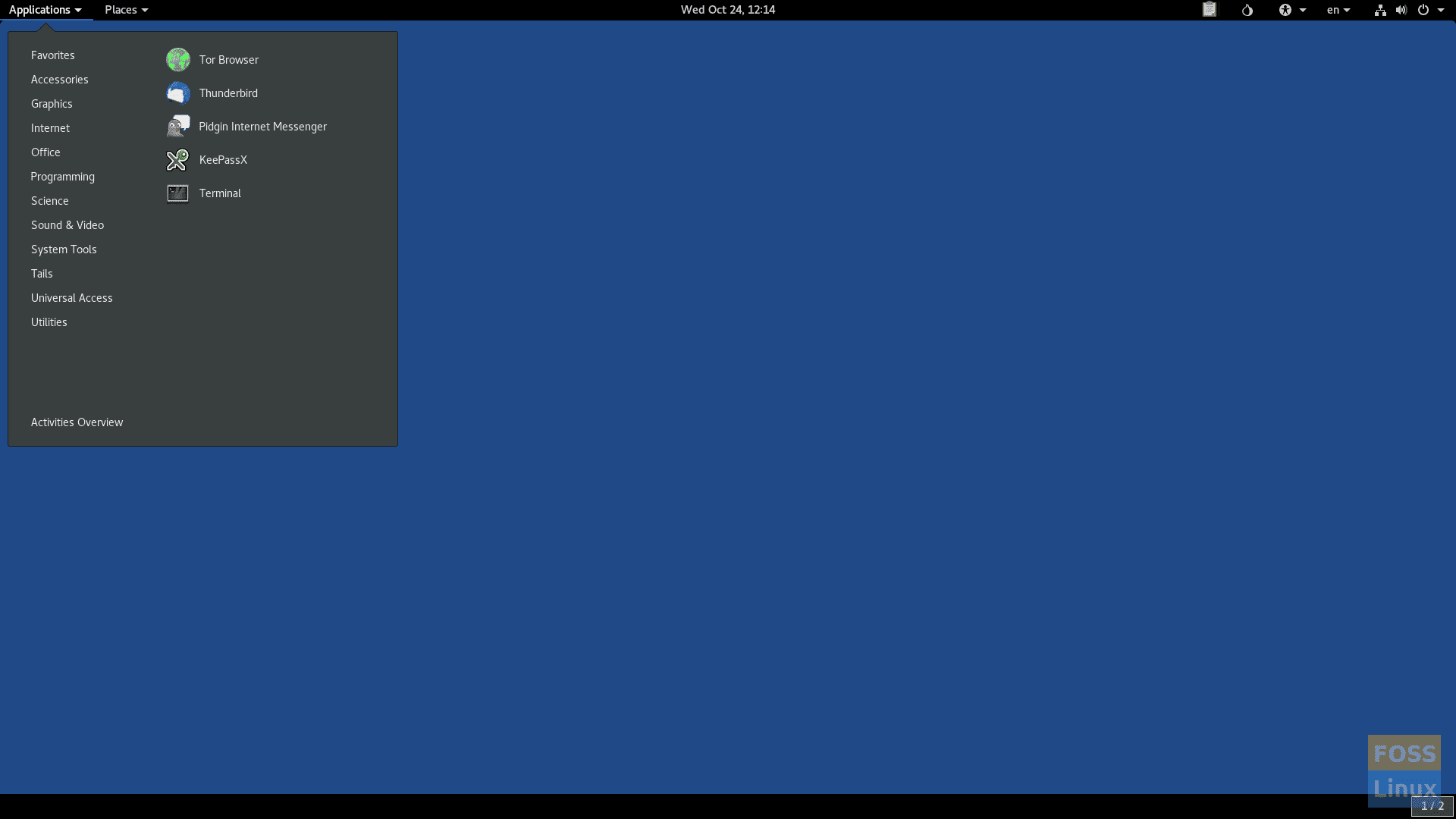 Tails also go by the name of Anonymous-OS and can be used simply by inserting a DVD or plugging a USB to the computer. So, now that we know what Tails are let's get to discussing its latest version.
What's New
With the mission of providing more privacy, Tails 4.0 RC comes with updated software.
Firstly, the entire operating system will be based on Linux kernel v5.3.2 and tor v0.4.1.6. However, the most important highlight of this release is that it gives users a taste of the upcoming TOR browser 9.0 as it comes with its alpha version. For those interested in exchanging Bitcoins, the new Tails supports the current Bitcoin network as it accompanies Electrum 3.3.8.
Apart from that, the developers have also worked on improving the usability of Tails Greeter, which is the system's bootloader menu that appears before the GNOME desktop. Accordingly, the Format setting option has been fixed, and the list of keyboard layouts has been made simpler. Also, one can more easily select a language as the ones having inadequate translations have been removed. Plus, any changes to additional settings will not take place if you click Back or Cancel.
There have been several bug-fixes as well, which include the issue of WhisperBack reports not being delivered. However, some problems remain unfixed. For example, Spellcheck does not work for languages other than English, Unsafe Browser tabs display Tor Browser's icon with the "Private Browsing" name. Users are unable to input accentuated characters into the On-screen keyboard. Nevertheless, these issues will quite likely be resolved when the Tails 4.0 final release drops this October 22nd.
Conclusion
With Tails 4.0 Release Candidate, you will get updated software, better usability, and tons of bug-fixes, all of which contribute to providing enhanced privacy. Although you should wait for Tails 4.0 final release, there's no harm in trying out this release candidate to have a better look at what's to come in this new version. To get to know more about Tails 4.0 RC, make sure to check out the official news source.