The general public now has access to the all-new Tails 4.3 update that comes with a new feature and different changes that contribute to the software's overall security.
If you like keeping your data and internet sessions protected, there are chances that you would have heard of Tails. If this isn't the case, allow FOSSLinux to introduce this handy piece of software. Based on Debian, Tails is an operating system whose sole purpose is to provide anonymity and privacy to its users, as stated on its official website.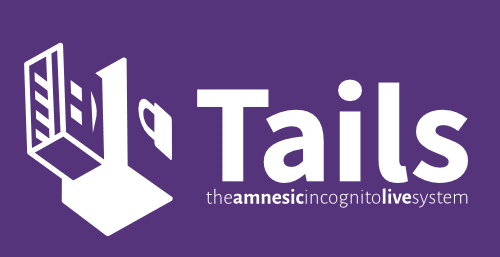 Apart from that, this operating system is live, which means you don't have to install it on your hard drive to be able to use it. Another data-protection tool, namely Tor, is used by this OS to secure all your internet sessions. So, if you like exploring the deepest parts of the Internet while keeping all your data safe, you can't go wrong by choosing Tails as your operating system.
If you think these features are impressive, wait till you get to hear what the new Tails update has to bring to the table.
What's New in Tails 4.3
When it comes to the new feature that is accompanied by Tails 4.3, it mostly has to do with cryptocurrencies. There has been the addition of the trezor package through which users will now be able to access their Trezor hardware wallet through the command-line interface.
This version of Tails also sports a variety of software updates. So, by updating to Tails 4.3, users will be able to get their hands on Tor v0.4.2.6, Thunderbird v68.4.1, Tor browser v9.0.5, and VirtualBox Guest Additions v6.1.2. Other than that, connecting newer hardware shouldn't be an issue now either as the OS comes with Linux v5.4.13.
There's more to this update than just a new feature and software updates as the developers have also attempted to make the product more bug-free. Accordingly, this update makes the updating process more seamless as the progress bar has now been fixed, and the update window doesn't close either until the system fully updates.
With these changes and improvements, users would think about updating their Tails to the latest version. With that being said, Tails fans have a lot more to be excited about as another update to the operating system is going to drop on the 10th of March. The details of this update are unknown yet, but rest assured that FOSSLinux will cover them once it gets released.
Conclusion
If you're interested in updating your current version of Tails to v4.3, you can try following the instructions on this link. However, if you have Tails 4.2 or higher, your operating system should update automatically. You can also try out Tails on your Linux system by downloading it from here. Lastly, if you want to learn more about Tails 4.3, make sure to check out the official news source.