App folders are a great way to organize and group the applications together. In the past, we have shown you how to groups apps in elementary OS plank. Although Ubuntu doesn't have a default dock, but still I would like to group the apps in a folder that can be accessible through 'Show Applications' screen.
Creating App Folders using GNOME AppFolder
This guide is tested in Ubuntu 17.10. This is made very easy, thanks to a beautiful app, GNOME AppFolder Manager.
Step 1) Download the app using below link. In the following website, you have download .deb file from "Debian and Ubuntu" section. The downloaded file should look similar to gnome-appfolders-manager_0.3.1-1_all.deb, except the version number may vary depending on when you are downloading.
Download GNOME AppFolder Manager
Step 2) Double-click on the deb file. It should open with Ubuntu software manager. Click 'Install'.

Step 3) Launch the app.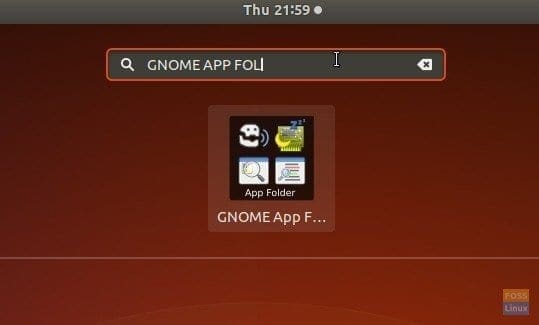 Step 4) Click on folder+ icon to create a new folder and give it a name, for example, I have created a folder named 'Internet Tools', where I will be grouping all the internet based apps together.
Step 5) Select the folder that you created and then click + button. Select the apps to be added to the folder. Use <ctrl> key to select multiple items and then click "Add applications".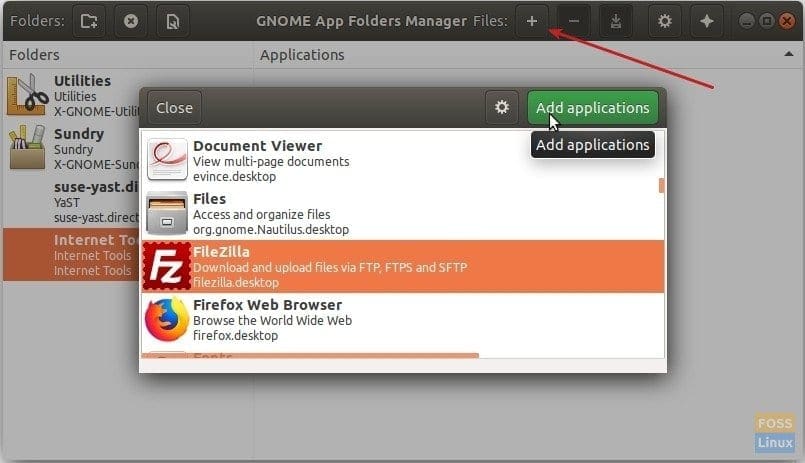 Step 6) Click on save icon, which for some reason looks like a download icon.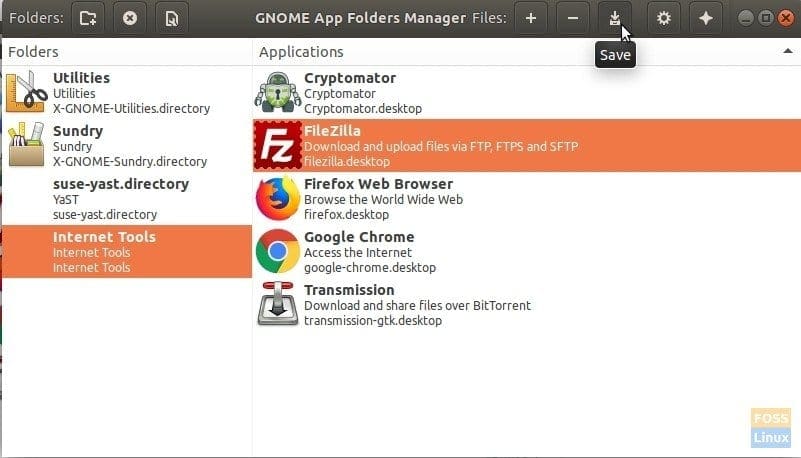 Step 7) That's it! Go to "Show Applications" screen to see the new folder you created. Click on it to expand the folder contents.