Linux enthusiasts can now get their hands on Netrunner 19.08, codenamed Indigo, that comes packed with updated software and a new theme.
For those of you wondering what Netrunner is, it is an operating system that can be run on not only desktops, laptops and notebooks but also ARM microcomputers.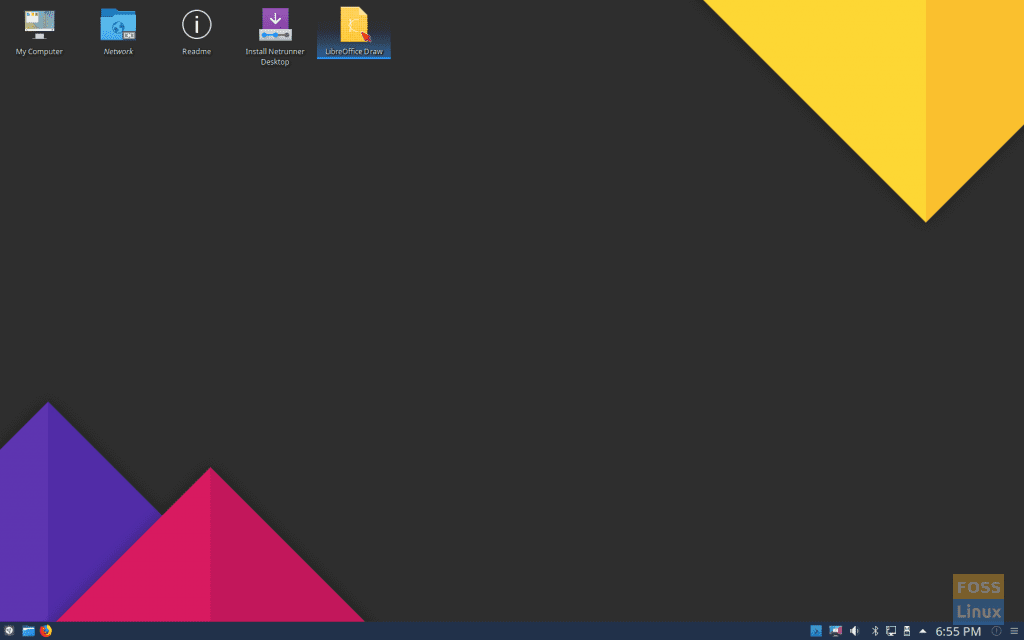 There are two flavors of Netrunner: the first one is based on Debian and the other on Manjaro/Arch. Both these versions have KDE Plasma as their desktop environment.
If we have that clear, let's move on and see what the new Netrunner 19.08 brings to the table.
What's New
With this update, the core of the system has been upgraded to Debian Buster (10). But, this isn't the only upgrade that Netrunner 19.08 has to offer as it also comes with KDE Plasma 5.14.5, Qt 5.11.3, KDE Frameworks 5.54, KDE Applications 18.08, and Thunderbird 60.7.2. Also, the developers have updated its kernel to Linux Kernel 4.19.0~5 as well.
Another change worth mentioning is that this update replaces the regular Firefox with Firefox-ESR (version 60.8.1), which provides long term stability all thanks to Debian's security updates.
Now coming to its user interface, we already know that Netrunner 19.08 has KDE Plasma 5.14.5. What this upgrade does is it provides more stability and freedom to its users. Plus, with Netrunner 19.08 Indigo comes the new Indigo theme. As its name suggests, the theme is built around the indigo color with the Breeze icon theme that goes along with it. Not just that but users can also opt for a visually-appealing, red-colored cursor as well. To top the theme updates, a new wallpaper available that suits the overall look and feel of the system.
In terms of its pre-installed applications, the operating system continues to be bundled with LibreOffice, Gimp, Inkscape, Kdenlive, Steam, Kate, and several other software.
Conclusion
Whether you want an operating system for everyday usage or for powering low-spec hardware such as arm-boards, Netrunner has got you covered. On top of that, this update makes sure that everything about this operating system is up-to-date with the current standards. If you want to read more about Netrunner 19.08, go ahead and check out its official release notes. Also, you can download the 64-bit ISO of Netrunner Indigo in case the news already grabbed your attention.