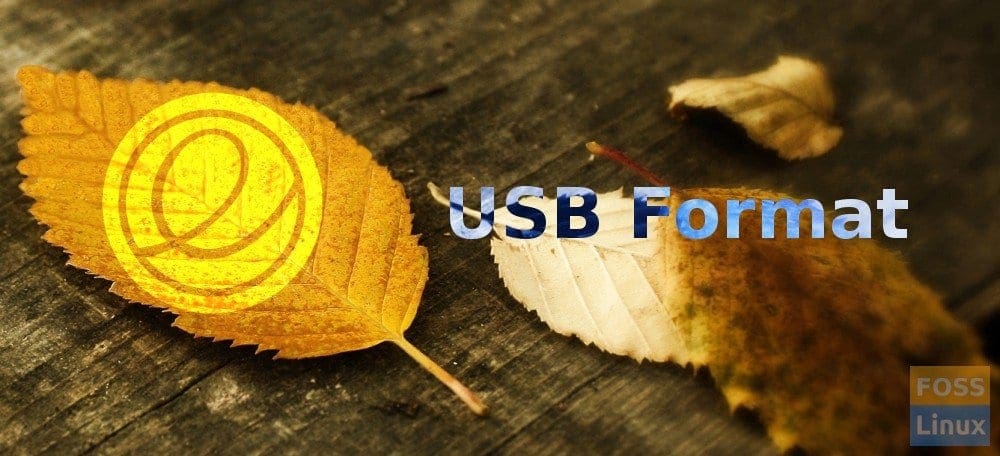 If you have been wondering how to get one of this basic tasks of formatting a external hard disk, USB disk, SD card, or Micro-SD cards, done in Linux, you are not alone, there is no easy GUI method like you do it in Windows Explorer. Ubuntu and elementary OS has 'Files' which functions as 'File Explorer' of Windows, but it doesn't have feature to format the hard disk or USB drive.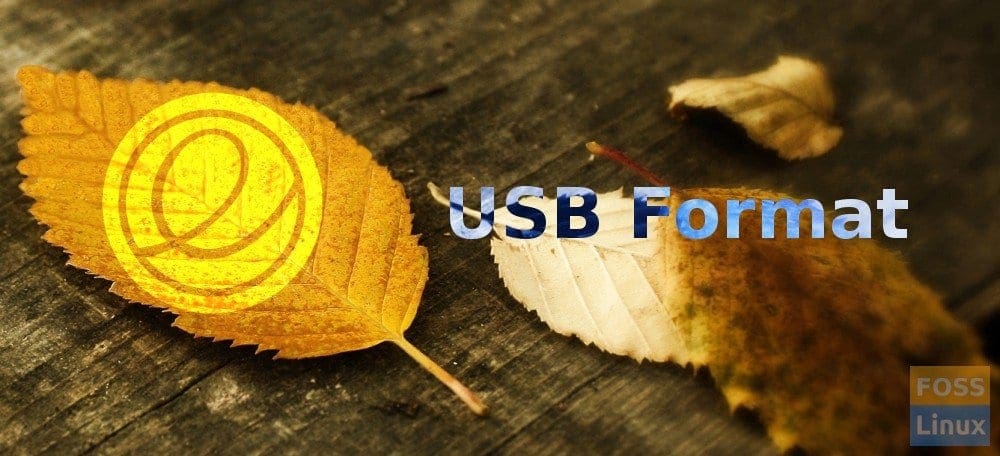 No worries, in Linux you get best of software for free. In this case I recommend using GParted. It is a FOSS and is very powerful in terms of features and what it can do. Let's see how you can use it to format an storage media to almost any format you need.
Format Storage Media in Ubuntu and elementary OS
METHOD 1: Using GParted software
Step 1: Install GParted: GParted is available in 'Software Center' of both Ubuntu and elementary OS. Look for 'GParted' and install it. Alternatively, you can use apt-get in terminal to install it.
sudo apt-get install gparted
Step 2: Launch the program from 'Applications'.
Step 3: Plugin the storage media which you want to format.
Step 4: Right-click on the drive  which you want to format and select the desired format. Typically, most of USB drives use FAT32 format, and Windows based external hard disk use NTFS. Linux can read any of these formats.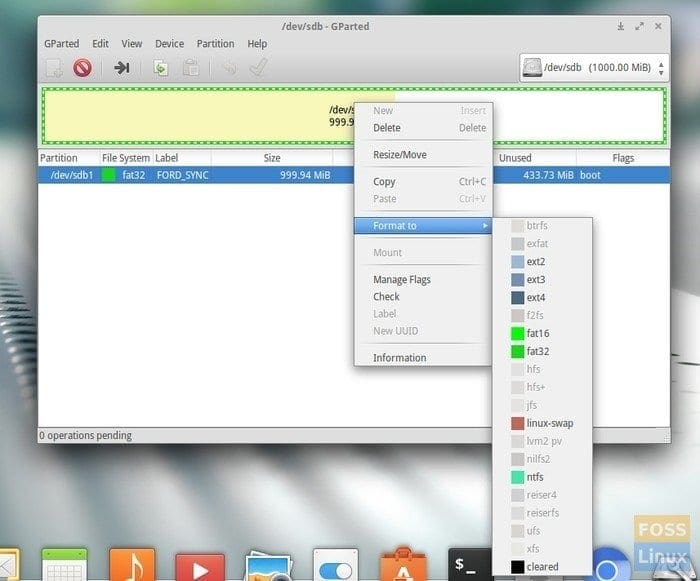 Step 5: Click on green right mark which is nothing but apply.
Step 6: GParted will confirm once again if you want to apply the changes. Go ahead an click 'Apply'.

That's it.
METHOD 2: From the Terminal
You can do the formatting from terminal too. Launch terminal as root. To do that simply type root in Applications search box and click on 'New Root Tab'. You will have to enter the root password.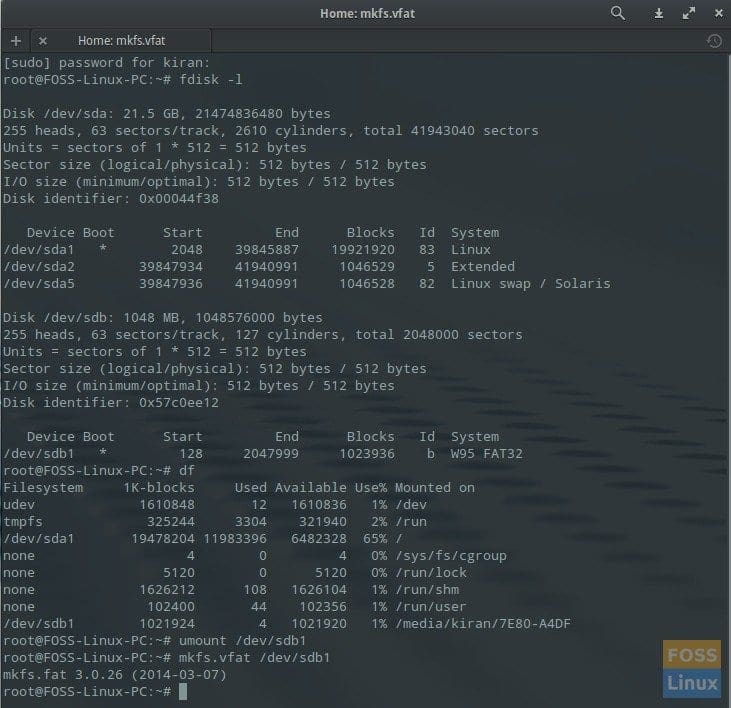 Enter the following command to see the list of all storage media connected to your PC.
fdisk -l
If you have USB drive connected that you want to format, then enter the following command to see USB flash drive.
df
Typically, USB flash drives are mounted at /deb/sdb1.
Now umount the USB flash drive:
umount /dev/sdb1
Finally, enter the format command:
mkfs.vfat /dev/sdb1
The above command will format the drive to FAT32. If you want to format to NTFS, use the following instead:
mkfs.ntfs /dev/sdb1
That's it.
Which method did you use?