​Starting with Ubuntu 18.04 LTS, there will an additional option during the installation of the operating system. It's called "Minimal Installation". In this mode, Ubuntu will just install essential Ubuntu core components and few basic apps that is needed to start using the operating system like a internet browser and text editor. No LibreOffice package, no Thunderbird, no games, and things like that. This is a great trend changing idea from Canonical, the makers of Ubuntu OS. With this option, they want to give user a chance to install apps as needed. The apps are all free to install anyway, anytime.
Since Ubuntu 18.04 LTS stable version build is not yet available, and slated to be released on 26th April, we grabbed one of the daily builds available today, which is OK for testing. It is not to be used in production machines.
In this article we will take a closer look at what exactly you get when you use minimal installation option so that you stay prepared and can be ready if the option is for you when Ubuntu 18.04 is available. Will you get faster booting time? Will it reduce RAM consumption? Let's review!
Ubuntu 18.04 LTS Minimal Installation
This is how the option looks during the Ubuntu 18.04 installation.
UPDATE 2nd April 2018 : Jeremy Bicha of Ubuntu confirmed to FOSS Linux that the new "Install" dialog box will include "Normal Installation" mode too in addition to "Minimal installation".
Normal Installation mode will install FIrefox, utilities, LibreOffice, Games, and Media Players.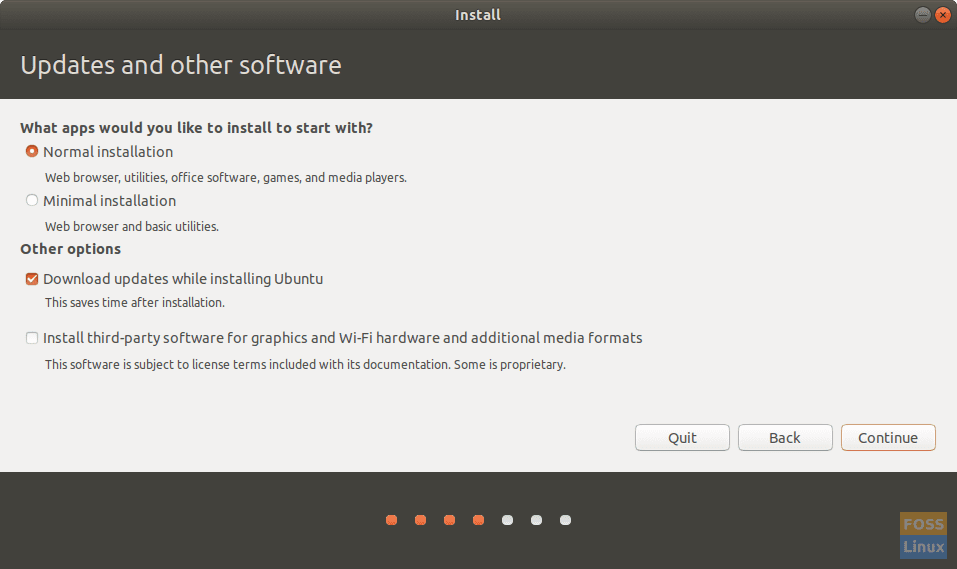 As you see, the option only installs a minimal desktop environment with a web browser and few basic utilities.
1. Installation Time
Since minimal installation option is minimalistic, does it also reduce the installation time? Logically, it makes sense to think so. To put it to test, I used the same computer with same hardware specs to compare the time taken to install Ubuntu 18.04 using minimal installation vs typical option which installs third-party software for graphics and Wi-Fi hardware, MP3, and other media. In both the cases I turned OFF "Download updates while installing Ubuntu" to make sure network speed will not affect the installation time. Also I started my Timer after keying in Username and password inputs, which means the comparison is only on what components will be installed solely in each options. I think this is a fair way t compare. I stopped the Timer when it says "Installation is complete. You need to restart the computer in order to use the new installation".
Time taken for Minimal installation
7m04s26
Time taken for Typical installation
6m33s09
To my surprise, the installation time actually increased! I know it sounds strange and no, I'm not drunk while testing it, but I observed status bar during minimal installation and noticed it started removing the apps that got installed, which means the way the installer works is it actually installs everything and then uninstalls the not needed ones!
Editor's Note: If your primary goal is to reduce installation time, then Minimal installation option is NOT for you.
2. Apps
The biggest backlash from Ubuntu users is the inclusion of some not needed apps such as "Amazon", "Simple Scan", and few other games. Thankfully, these apps are gone if you chose minimal installation option. The only apps you get with minimal installation are as follows: FIrefox, Calculator, Ubuntu Software, Power statistics, System Monitor, Text Editor, Archive Manager, Characters, Disks, Image Viewer, and Screenshot.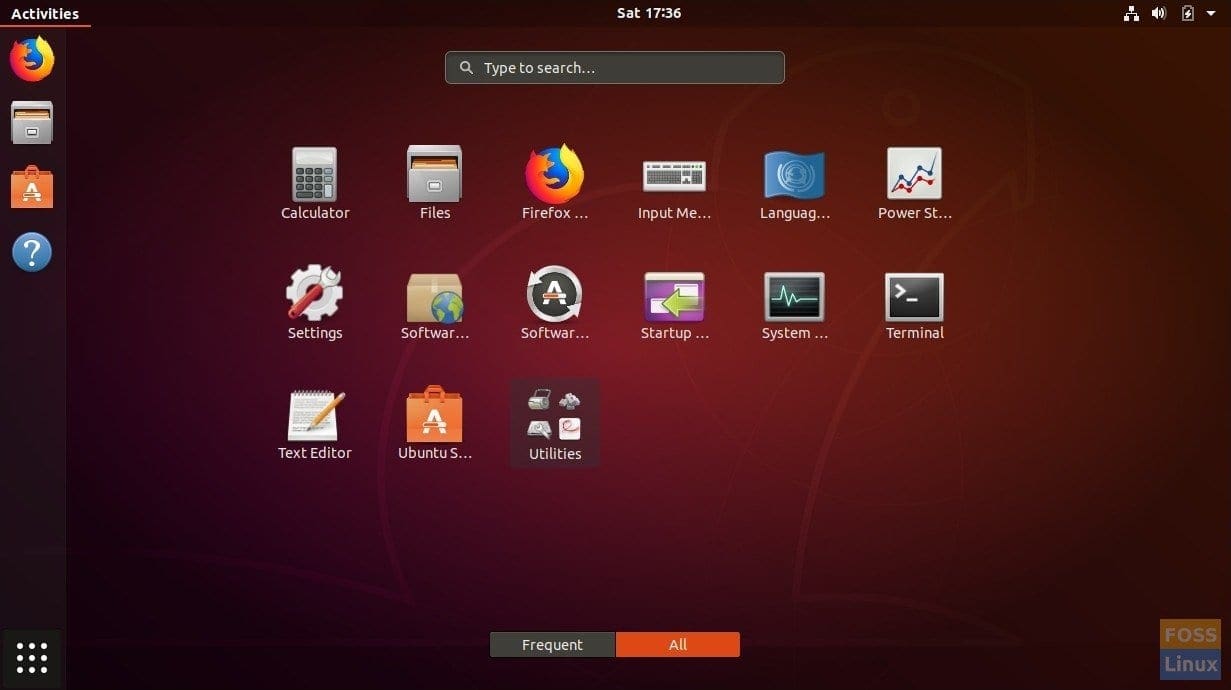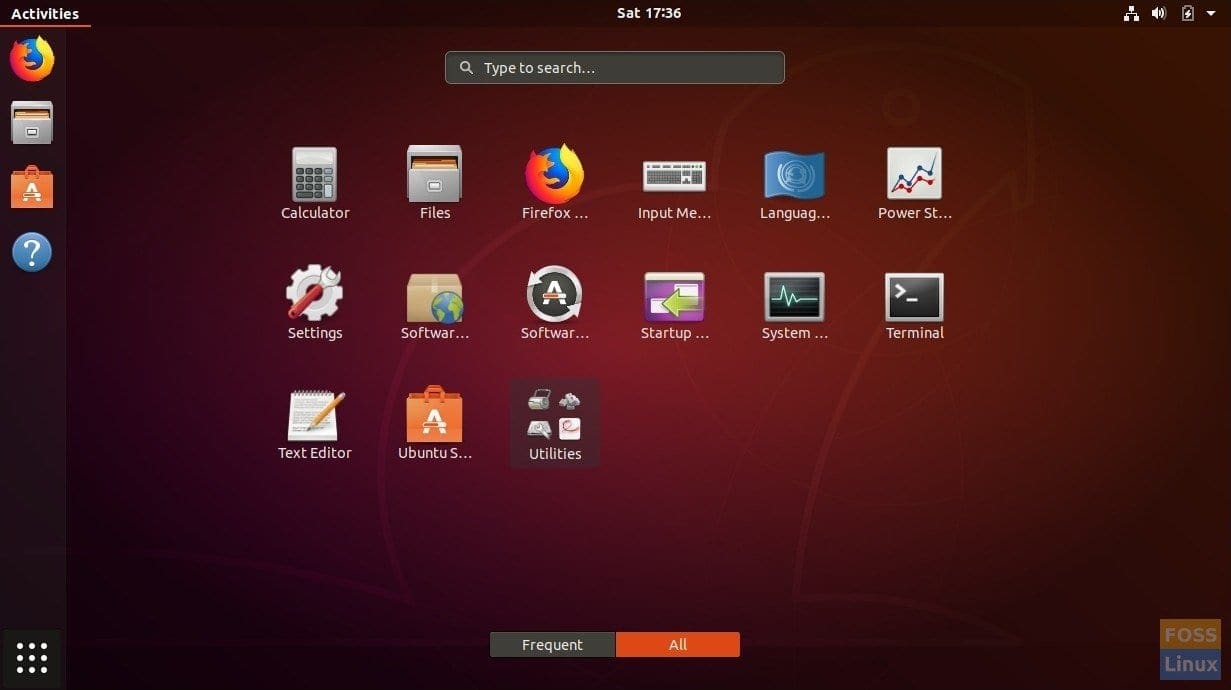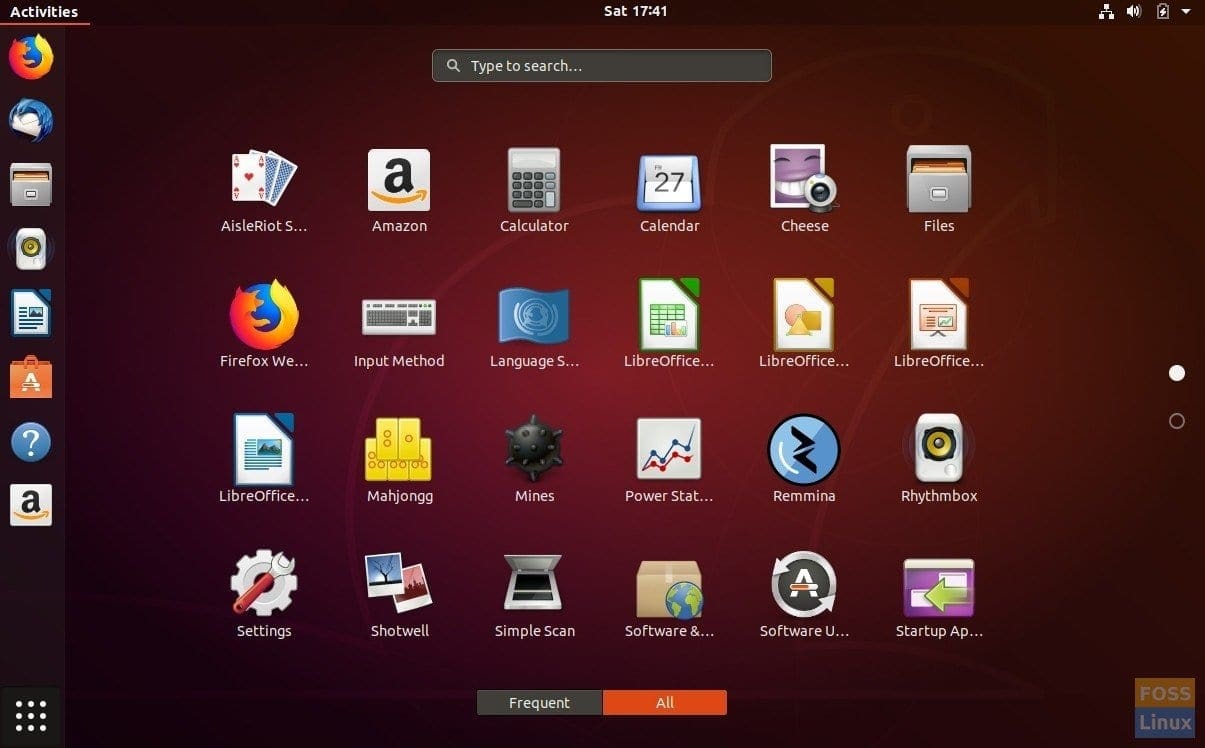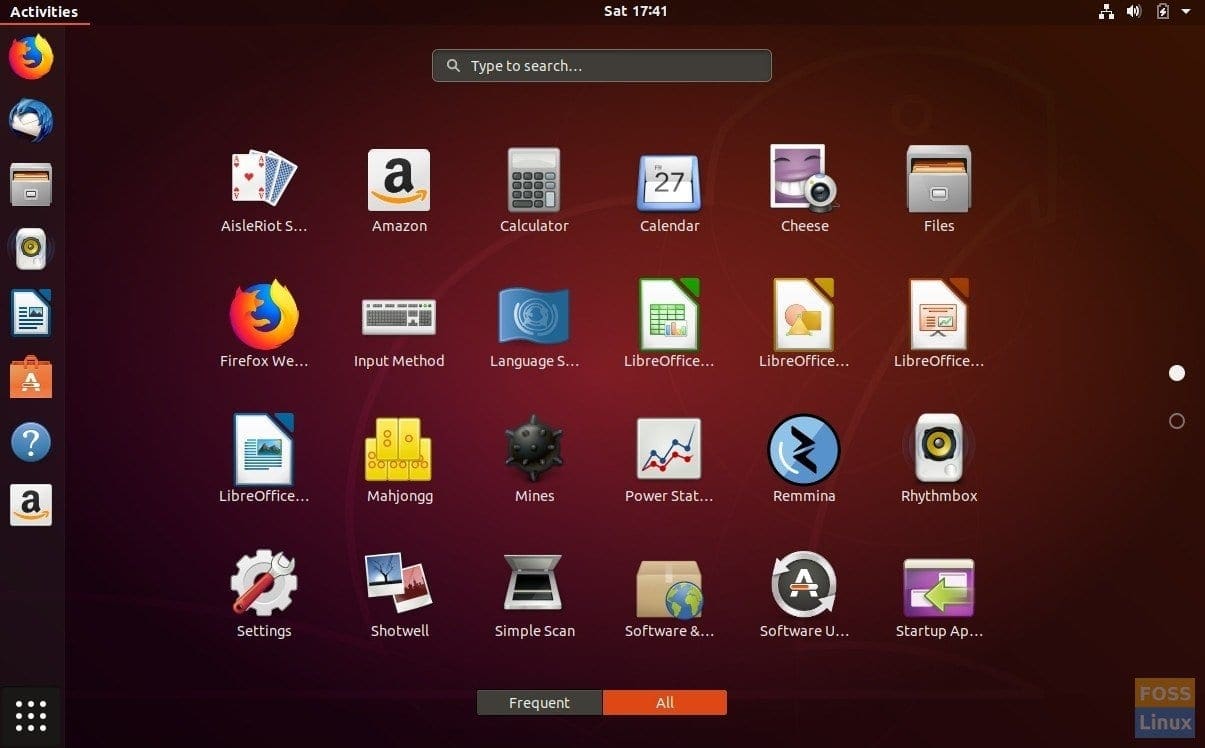 Editor's Note: Minimal installation gets rid of junk apps and it can't cleaner than this, keeping most used ones. Ubuntu 18.04 is a Winner here, and could be the most popular option!
3. Hard disk Space
This is no brainer. Minimal installation options saves hard disk due to less number of apps installed. I saw near about 500MB hard disk space savings using the minimal installation option.
Editor's Note: Fewer apps implies hard disk space saved. This is one of the implied advantages you get using the minimalistic option.
4. Memory Consumption
When it comes to system resources, the minimalistic desktop consumes as much system memory as a typical installation. I looked at the System Monitor after the booting is complete and gave it few minutes to settle down. I didn't launch any applications and found no difference in system resources consumption. Both the options consumed 1GB of RAM.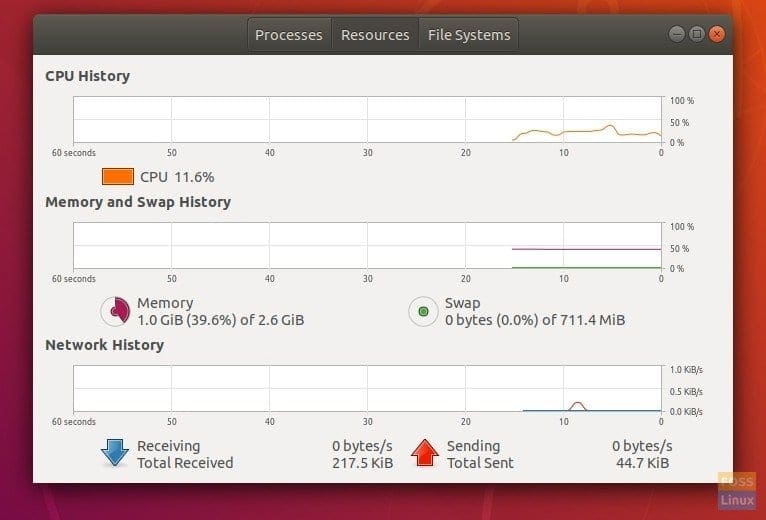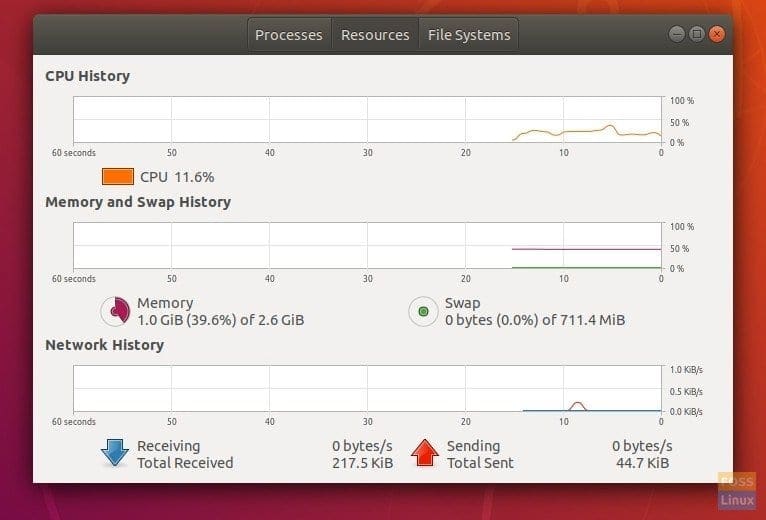 5. System Boot time
So, the most important question. Does the minimal installation option make your system boot faster? The answer is tricky. I didn't see any significant difference in the boot time. Minimal install Ubuntu 18.04 took 23s78, while the typical one took 24s10. Although there should be no difference at the first few boots, things may change later depending on what startup applications get added to either of the cases that will affect the boot time.
Editor's Note: Minimal installation doesn't affect system boot time with the default installation settings.
Note that the tests I ran is on a developmental build which is unstable. In fact the system refused to boot after some restarts. This article will be updated after testing on the official stable build of Bionic Beaver when it becomes available later this month. Till then I hope this article gave you some insight into the new 'minimal install' feature.