Linux systems developer has Arne Exton announced 'a new mini edition of ExTiX – the ultimate Linux system. It is based on (the upcoming) Ubuntu 20.04 LTS Focal Fossa'.
ExTiX LXQt Mini with LXQt 0.14.1, Refracta Snapshot and kernel 5.6.2-exton :: Build 200402 https://t.co/twfPlFAWfB pic.twitter.com/gGlKXUO3yx

— C A Exton (@linuxexton) April 2, 2020
The Linux distro is unique, featuring an ISO image file of only 1,050 MB, which allows the user to 'run the system super fast from RAM'  by ejecting the USB stick to boot from (just choose boot alternative 2, ExTiX LXQt Mini (load to RAM).
With ExTiX 20.4 running live, users can take a snapshot using the pre-installed Refracta tool to create their own installable Ubuntu 20.04.  While I can't verify that doing so is 'so easy that a ten-year-old child can do it' as developer Exton claims, it is quite easy and intuitive.
Another keen feature of ExTiX 20.4 is that the distro utilizes the latest Linux kernel, version 5.6.2-exton, surprisingly released on the same day as ExTiX 20.4, itself.
ExTiX 20.4 also uses LXQt as its desktop environment.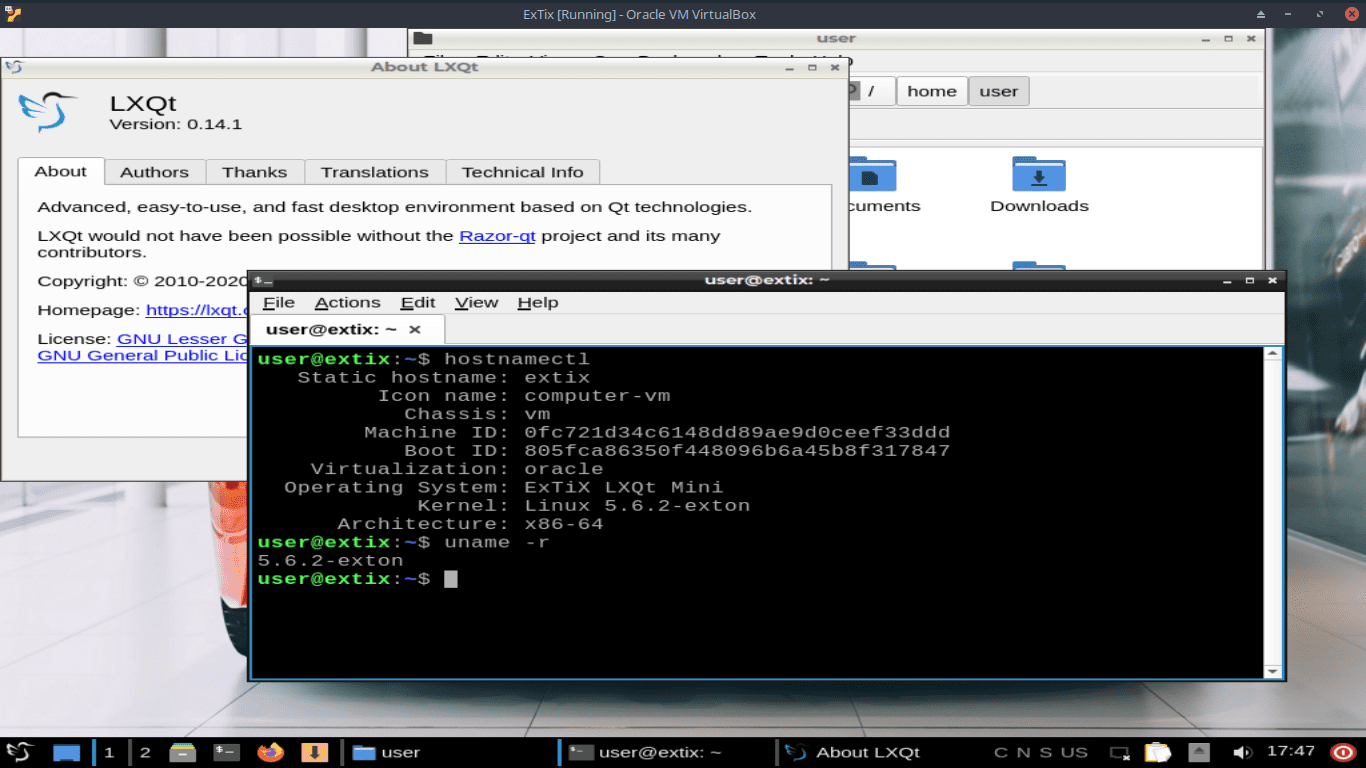 Brimming with updates
Although an abundance of software packages have been updated to their latest versions in ExTiX 20.4, several core applications are worthy of note.
These include:
Firefox 74.0
VirtualBox 6.1
Refracta 10.2.10
Perl 5.30.0-9 (build1)
Debianutils 4.9.1
And many more
Check out all of ExTiX 20.4 pre-installed packages here.
A Quick First Look
Although it cost me some time in submitting this article, I wanted to test drive ExTiX 20.4 for a bit before.  I'm glad I did.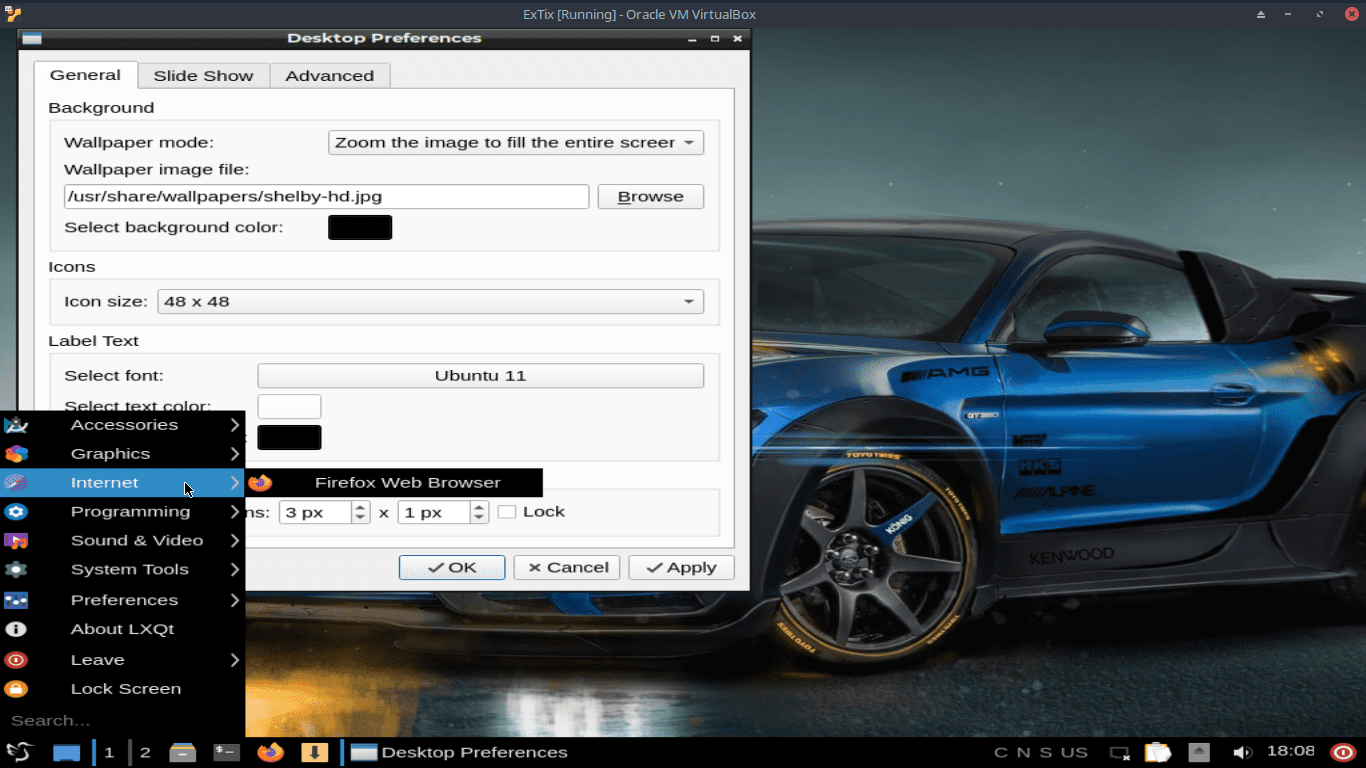 I must admit that I was pleasantly surprised.  Thanks to the LXQt DE, the interface is visually appealing, practical, and intuitive.  And man is it fast!  Almost immediately upon launching an application, your window is there. The sheer number of core applications that Exton included in ExTiX 20.4 is mind-boggling, considering the minuscule ISO size.
It comes with a standard bottom status bar with an application's icon on the left and the usual date and power settings at the right corner. While I know that I haven't used and tested ExTiX 20.4 for any considerable amount of time yet, it has impressive so far.
Conclusion
For Linux enthusiasts, this distro is well worth kicking the tires.  In fact, as a Linux enthusiast, I strongly encourage you to do so at your first available opportunity.  It is a slick little, dynamic distro. So much so, that after I installed it on my VirtualBox, I abandoned my initial plans to scrap it. I'm keeping it, at least for the interim, so I can test and play around with ExTiX for a little bit longer. FOSS Linux readers wishing to try out ExTiX 20.4 can download from the below link.
Based on ExTix distro release cycles, I fully expect KDE, Xfce, and possibly Deepin flavors in the not-to-distant future.
If you download and try out ExTiX 20.4 (I strongly urge you to do so), we'd love to hear your thoughts and observations in the comments below.