Let's find out what are the easiest ways to uninstall a third-party program in Linux Mint Cinnamon desktop environment. If you have GNOME version, the second method using Synaptic Package Manager is still applicable for you.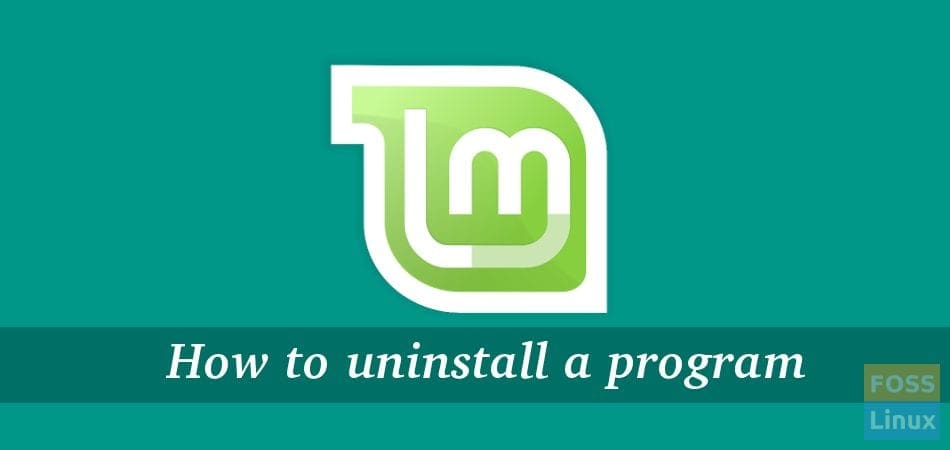 Method I: Uninstall Program from Main Menu (also called Start Menu)
STEP 1: Click on the main menu and search for the program that wish to uninstall.
STEP 2: Right-click on the program and click 'Uninstall'.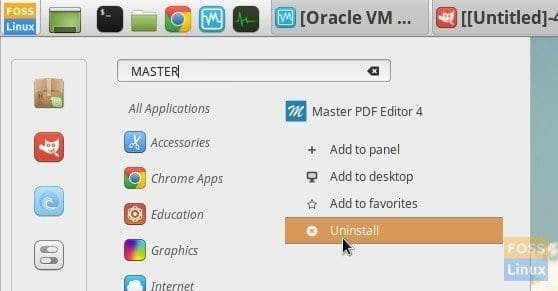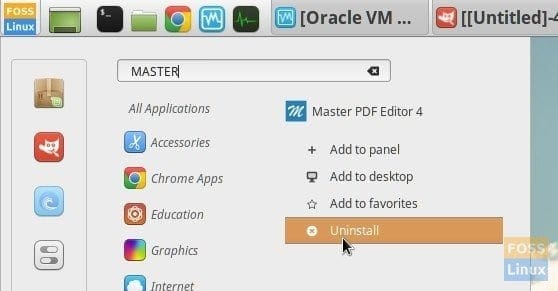 STEP 3: Enter root password and confirm uninstallation of the program by clicking 'OK'.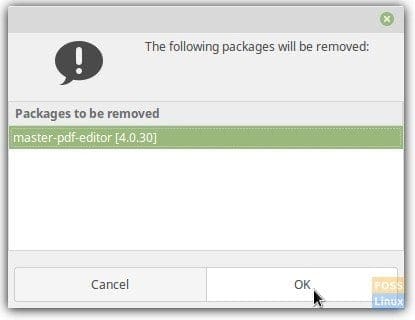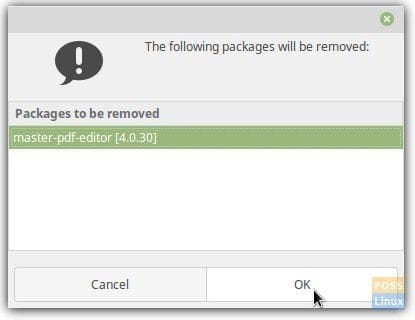 Method II: Uninstall Program from Synaptic Package Manager
STEP 1: Go to main menu and launch 'Synaptic Package Manager'. This programs manager ships with default installation of Linux Mint.
STEP 2: Enter the program name in the search box.
STEP 3: Right-click on the program and select 'Mark for complete Removal'. You will also see 'Mark for Removal' option. Both does the same job of uninstallation of the program, but the 'Complete Removal' option will also delete the user configuration settings related to the program being uninstalled. User configuration settings are your custom settings for example in Chrome if you had set 125% zoom level for page, that is a user configuration setting. You can use either of the options. If you no plan to reinstall the program, I suggest to go for 'Complete Removal' option. On the other hand if you are just uninstalling for a temporary period, you may want to keep your settings, so use 'Removal' option in such scenario.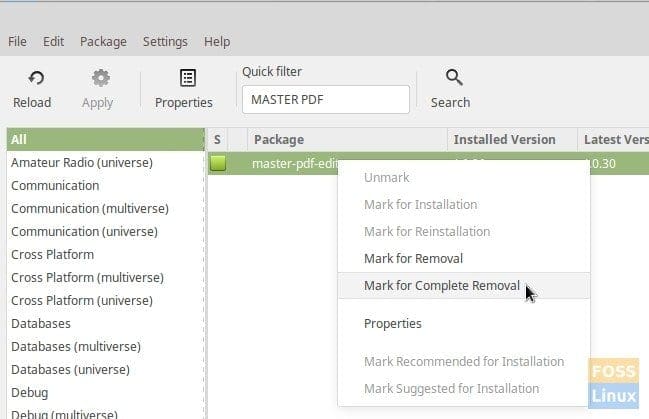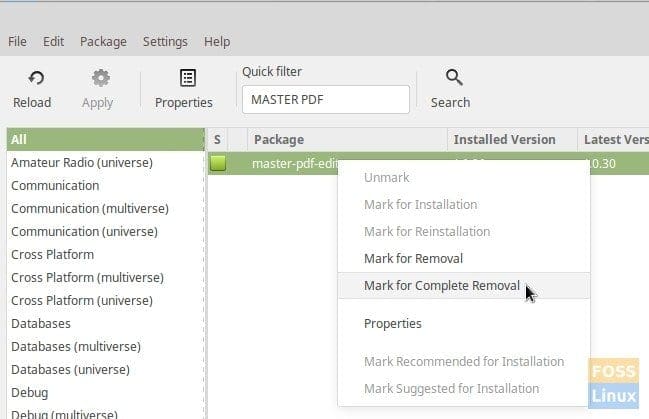 STEP 4: Click 'Apply' and the program should be gone.