Night light mode has been around for sometime in smartphone and tablets. It has entered into some Linux distros as a feature enabled by default settings. GNOME desktop environment got the Night light mode from GNOME 3.24 onwards, which got released around a year ago..
Now that Ubuntu 17.10 carries GNOME as the default desktop environment, one would expect the latest Ubuntu installation to include Night light mode built-in. Actually, it is, except the feature doesn't come enabled by default settings. It needs to be turned on manually. Hence this guide.
What is Night Light Mode?
In a nutshell, Night light mode lessens strain on your eyes while viewing the computer at night or in the dark. The computer's display will dim brightness and also blue color. Blue light is known to cause sleep hormones imbalance in our body, meaning harder to fall asleep. With the night light mode, your screen will look red or amber, which has been proven to help your eyes adjust to night vision more smoothly, leading to better sleep.
Activating Night Light Mode in Ubuntu 17.10
Step 1) Go to 'Activities' and launch 'Settings' app.
Step 2) Click 'Devices' and then 'Displays' in the left pane.
Step 3) Click 'Night Light'.
Step 4) Move the toggle switch to 'ON' position. By default settings the night light mode will turn ON when you use your PC between Sunset and Sunrise based on your Ubuntu's clock time. Optionally, you can enter manual time if needed.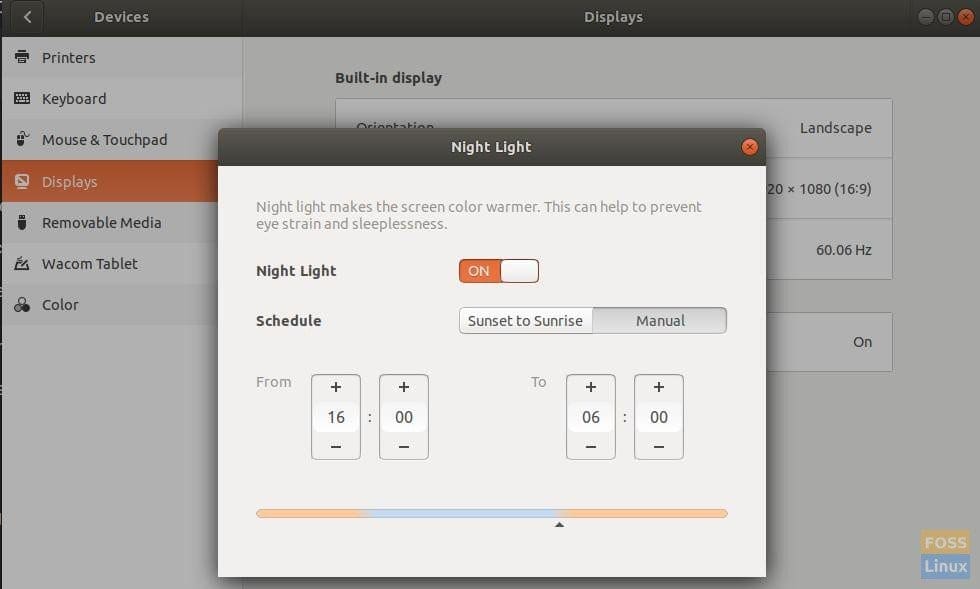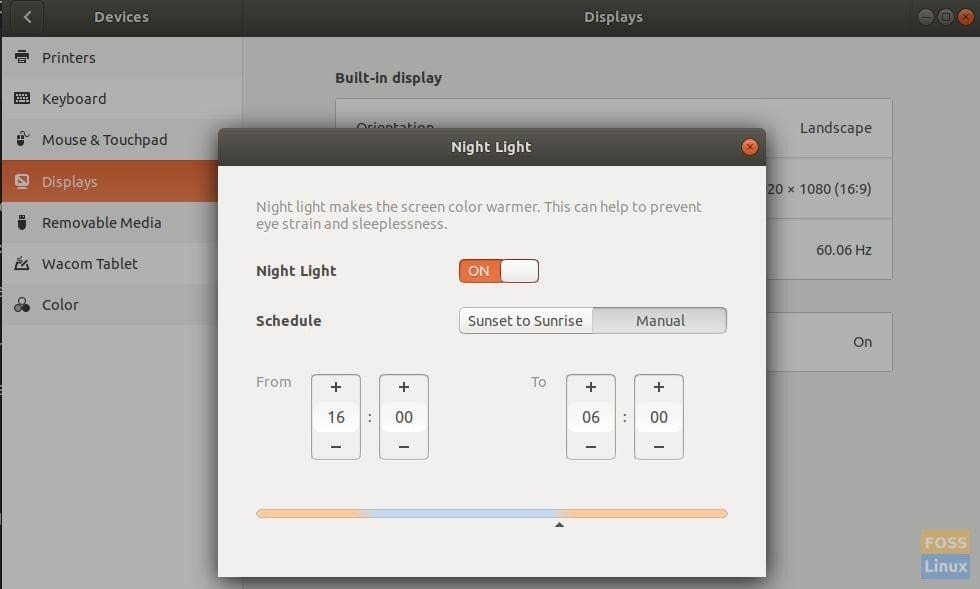 During the mode, you can quickly access/turn off or manage the settings via Control Center.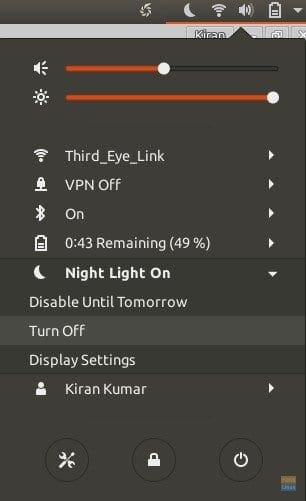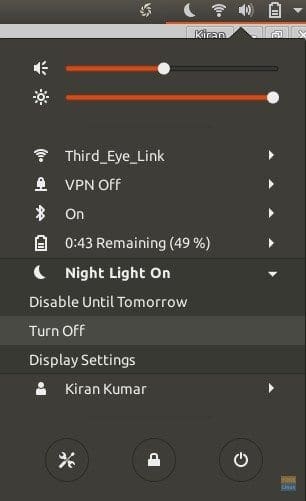 That's it!