When Microsoft initially released Windows 7 in October 2009, the software giant committed to providing ten years of support for its popular operating system.  The much-maligned Microsoft was true to their word, support for Windows 7 ended just yesterday a little over ten years after its release.
Options for Windows 7 Users
According to NetMarketShare, the Windows 7 EOL will affect over one-third of PCs that use Windows 7.  That's hundreds of millions of people.  Many no doubt will foolishly continue to use the unsupported OS, placing their PCs at "greater risk for viruses and malware."   Still, a great many others will incur the $139 to "upgrade to Windows 10.
However, there is a third option. A much better option.  To upgrade is to "raise (something) to a higher standard, in particular, improve (equipment or machinery) by adding or replacing components."
With that definition in mind, a real "upgrade" is to switch your operating system to Linux.  Here are five of the best Linux alternatives for the Windows users leaping to Linux world.
Top 5 Linux distributions for Windows Users
China-based deepin OS 15.11 enjoys a well-earned reputation for both its user-friendliness as well as its stylish appearance.  Many users find the deepin user interface (Deepin Desktop Environment) as elegant as both Windows and macOS desktop environment, if not more so.  In recent versions of deepin, however, development efforts have focused much more on stability than style.
The Debian-based distro is chock-full of default applications, including the Deepin file manager, Deepin Music, Deepin Manual, Deepin Screen Recorder, Deepin Voice Recorder, WPS Office Suite, Google Chrome, Deepin Movie, Deepin color picker, Deepin font installer, Thunderbird Mail, and Deepin System Monitor.  A plethora of additional applications is available from the Deepin Store.
Minimum requirements are an Intel Pentium IV 2-GHz or higher, 2GB RAM (4GB recommended for best performance), a minimum of 25G of free hard drive space, and a modern graphics card, preferably Intel, AMD, or Nvidia.
While deepin OS 15.11 is the latest version, deepin OS 20 is slated for release this month.
Many users are wary of installing deepin OS amid security and privacy concerns since the company is China-based, but suspicions of wrongdoing or wrong-doing have ever been proven.
A beautiful and stable Linux distro, deepin OS does not cause disappointment.
As we reported on the Linux Lite 4.8 release just yesterday, we won't delve too deep into the distro, but it warrants inclusion in our top five.
Linux Lite comes bundled with many standard software packages often identified with Windows, such as Teamviewer, VLC, Firefox, and Google Chrome.  The included office suite, LibreOffice, is Microsoft Office compatible and will present little, if any, of a learning curve to Windows users.  When users face issues or have questions, the comprehensive, easy to follow Linux Lite Help Manual will answer most common questions.
The hardware requirements to run this distro are quite modest, including a CPU requirement of just a 1GHz processor, 768MB RAM, 8GB of storage, and a video requirement of a 1024×768 VGA screen.
Linux Lite's low specification requirements make it a tempting alternative for users with older hardware, and its Windows-like interface a familiar sight for skittish Windows 7 users looking for replacements.
Zorin OS 15 is probably the most recommended Linux distro recommended to users transitioning from Windows 7.  With its lightweight Xfce desktop, it's also an excellent distro for new Linux users, too.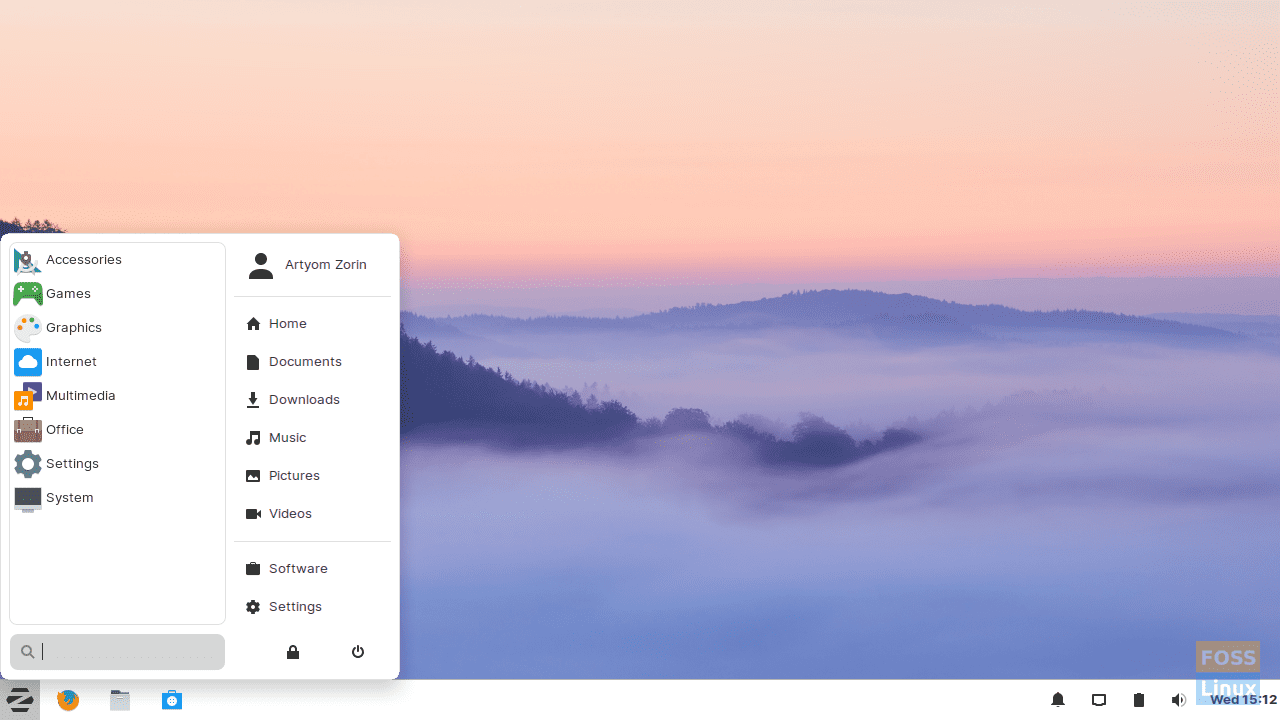 The Zorin distro features a gorgeous start menu along and a taskbar and also includes animation.  The distro provides all these bells and whistles without compromising stability or speed.
The recently released Zorin OS 15 comes preloaded with a plethora of standard and useful software.  It also includes default Flatpack support, a new desktop theme with six color variants and Light and Dark modes, a "Do Not Disturb" mode, and a new "Notification" indicator, and many other features.
Zorin OS 15 Lite has the least requirements of all the Windows 7 alternatives included in our list, requiring just a single-core 700MHz processor, 512MB RAM, 8GB of storage, and a 640×480 display screen.  This provides much relief to Windows 7 users using especially old hardware.
If you are a neophyte to Linux with hardware ten years or older, Zorin OS 15 is your best Windows 7 alternative.
Another excellent replacement for Windows 7 is the Ubuntu-based elementary OS 5.1 Linux distro.  It features a unique look and feel based on the custom-developed Pantheon desktop environment.
elementary OS 5.1, like Zorin OS 15, features native Flatpak support and ensures that the installation of third-party packages unavailable in their AppCenter is more comfortable and more secure.  Flatpack apps can be managed along with official repositories apps, and the new in-house graphical utility, Sideload, lets users install Flatpak apps with a single click.
Like most other Linux distros, the elementary OS comes with a multitude of typical third-party applications and custom applications.
Unlike most other Linux distros, elementary OS does not come with a strict set of requirements, and instead, they have recommended system requirements.  These include a recent Intel i3 (or comparable) dual-core 64-bit processor, 4GB of RAM, a solid-state drive (SSD) with 15GB of available space, and a 1024×768 display screen.
Windows 7 refugees could do much worse than elementary OS 5.1 as their new operating system … they won't do much better.
Linux Mint 19.3 is not the distro for you if you're seeking cutting-edge features or outlandish options.  However, if your focus is on reliability and ease of use.  You've found your distro.
Linux Mint provides a Windows-like desktop interface that will feel natural to Windows 7 users.  The latest Linux Mint 19.3 release includes three new apps, Gnote (replaces Tomboy), Celluloid (replaces Xplayer and VLC), and Microsoft's Drawing (replaces Gimp).  These are all in addition to its common core of applications, such as LibreOffice, Thunderbird, Firefox, HexChat, and Pidgin.
Like all our top five distros, system requirements are quite minimal for Linux Mint 19.3 – Cinnamon. The full version of Linux Mint requires at least a 32-bit processor, 1GB of RAM, and a 1024×768 display screen. However, it's recommended that you increase these baselines, although it need not be by much.
Linux Mint 19.3 is one of the most popular distros out there.  It's ranked third on distrowatch.com, where it receives an average of 2257 hits per day and is rated 8.74 (out of 10).  The distro is worthy of consideration by Windows 7 users.
Conclusion
I cannot urge Windows 7 refugees to switch to one of the Linux versions listed above enough.  Linux is not only a viable alternative to Windows; it's a better one, with better support, a more robust user community, and talented, dedicated developers.  What's more, Linux is both free and open source.
Make the switch now, wayward orphans of Windows 7! Haven't you already suffered enough these last ten years?