Did you just install Ubuntu 16.04 on your computer only to figure out that the Ubuntu Software Center is not loading? Multiple users have reported that the Software Center always shows "No Application Data Found". This is a known problem, and I too faced the exact same issue on one of my test PCs.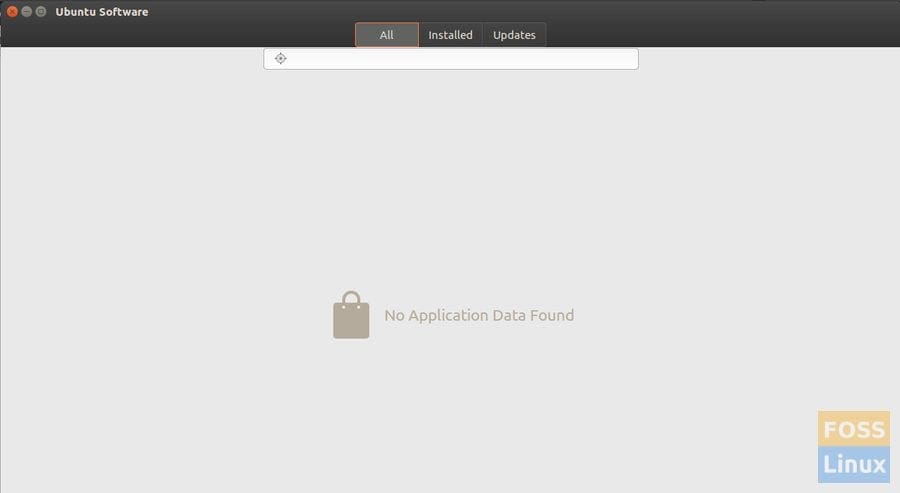 Fortunately, fix to this problem is easy and straightforward. An update was released by the Ubuntu team which had fixed the issue.
Canonical knows about the issue and since then they have issued an updated Ubuntu Software Center.
However, if you have a fresh Ubuntu 16.04 installation, the updated Software Center is not yet installed on your computer because the update is not included in the downloaded Ubuntu ISO builds.
Fix Ubuntu 16.04 Software Center not loading apps issue
Step 1) Launch 'Terminal'.
Step 2) Run the following command to update the repository sources.
sudo apt-get update
Step 3) Now install the updates.
sudo apt-get upgrade
Wait for the process to finish. Try reopening Ubuntu Software Center. Did it fix the issue? For most of the users, the problem should end here. For some reason, if the issue is not solved yet, try to reinstall gnome software. Follow steps 4 & 5.
Step 4) Run the following command to remove gnome software.
sudo apt-get autoremove gnome-software
Step 5) Use this command to reinstall gnome software.
sudo apt-get install gnome-software
Synaptic Package Manager
Still no luck? In such case, you can use Synaptic Package Manager as an alternative to the Ubuntu Software Center. You will get all the applications that are in Ubuntu Software Center in Synaptic too.
Step 6) Launch Terminal and run the following command to install synaptic.
sudo apt-get install synaptic
Step 7) Launch it from 'Applications'.
Did any of the above fixes work for you? Do let us know your experience in comments below.