There is no integrated feature in elementary OS for viewing the system information like hard disk usage, CPU consumption, and memory usage. People who migrated from Windows are used to seeing the hard disk usage details in the 'Explorer', and Task Manager gives the details of CPU and RAM consumption. Elementary OS definitely need one something like that easily accessible. It may be in development or they may not have started it at all.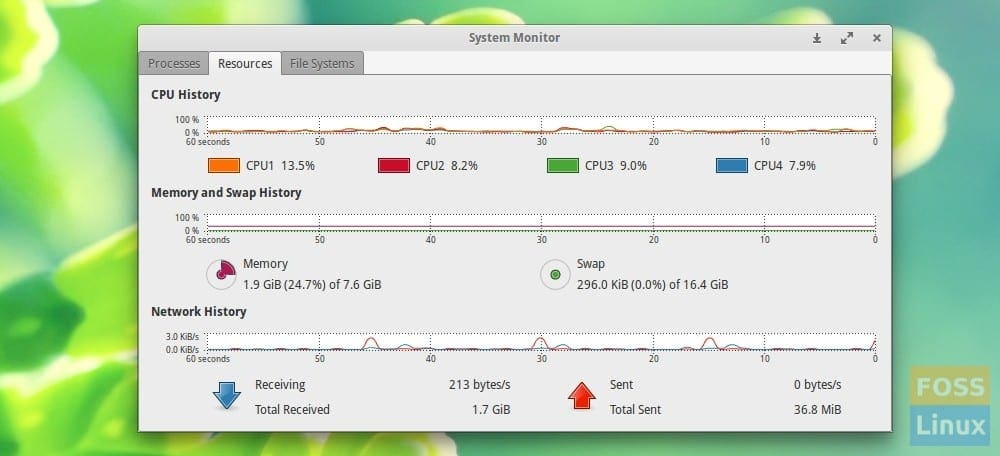 For now, I recommend using GNOME System Monitor tool, and it is available for free download from the Ubuntu repository. Since elementary OS is basically a Ubuntu derivative, the program works flawlessly.
Install GNOME System Monitor
You can use apt-get command to get the GNOME System Monitor. Launch 'Terminal' from 'Applications' and copy paste the following command. You will have to enter your root password and answer 'Y' during the process.
sudo apt-get install gnome-system-monitor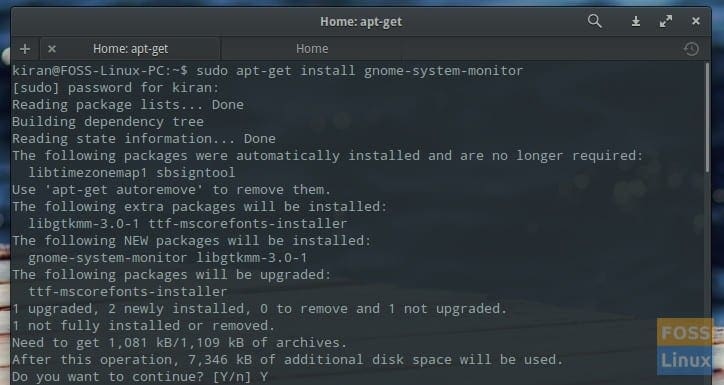 Alternate way of installing it without command line is by using the 'Software Center'. Look for GNOME System monitor and click on 'Install'.

GNOME System Monitor Features
Once you are done installing it, type 'GNOME System Monitor' in the 'Applications' search box and launch the program.
File Systems
The File Systems tab gives the hard disk usage of all the front-end accessible partitions. It shows the available free hard disk space and the used space.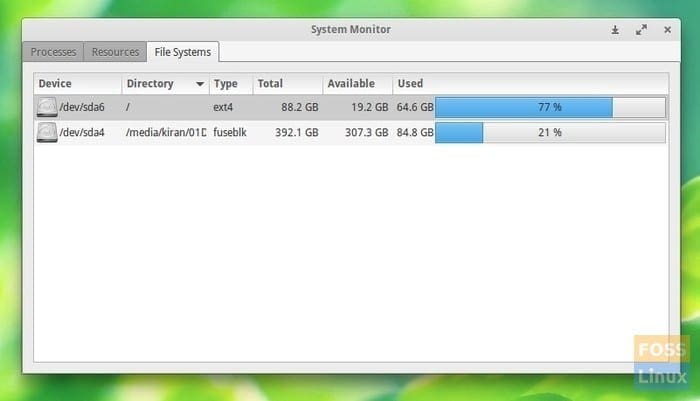 System Resources
The Resources tab gives CPU Usage History, Memory and SWAP consumption, and Network usage details.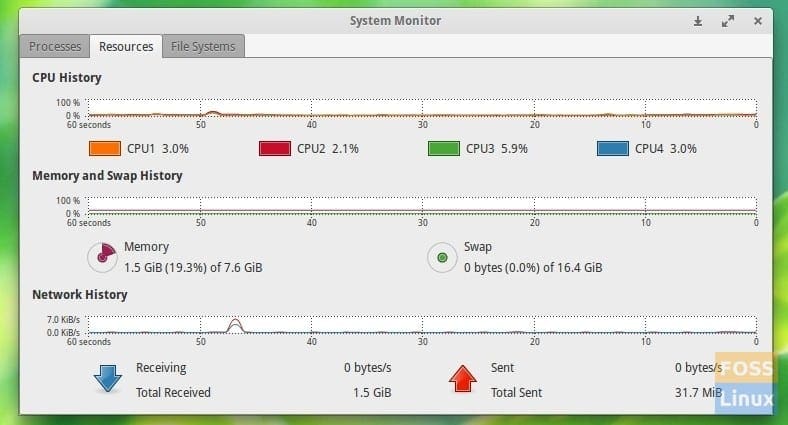 Processes
The processes tab has the list of all running process in the session.