Elementary OS doesn't allow file manager to access desktop, and I would rightly think so as I prefer it that way to avoid clutter on the desktop. Users who have come from Windows will find it very frustrating for not being able to access the desktop on the elementary OS. Fortunately, it is very easy to add using Nautilus tweaking tool. This tutorial also shows you how to enable right-click context menu on desktop so that you can create 'New Folder', 'Copy', 'Paste', 'Change desktop background', and more. Let's get started.
Step 1: Install Nautilus Dconf Tools
Launch 'Terminal' and enter these commands one-at-a-time to install the Nautilus Dconf tools. This utility gives plenty of options to tweak your elementary OS in addition to enabling access to desktop and enabling right-click context menu on desktop.
sudo apt-get update
sudo apt-get install nautilus dconf-tools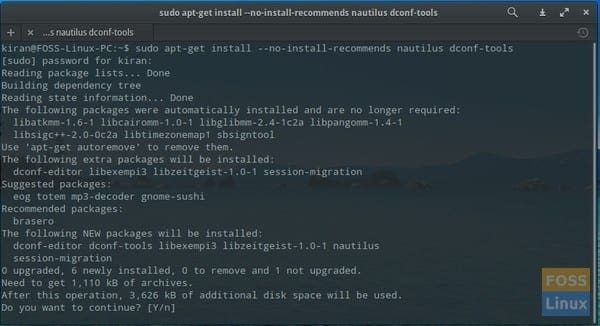 Step 2: Configure Dconf
dconf-editor
In the left pane, click through Org > gnome > nautilus > desktop and configure the following:
home-icon-name: Home
home-icon-visible: check the box
network-icon-visible: check the box if you want this icon on desktop
trash-icon-visible: check the box
volumes-visible: check if you want all the hard disk partitions to show on desktop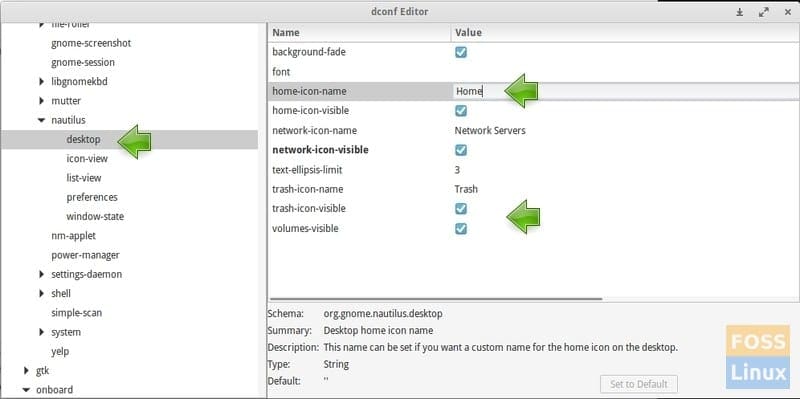 Now let's add the nautilus to startup:
click Org > pantheon > cerbere and add 'nautilus -n' to monitored-processes.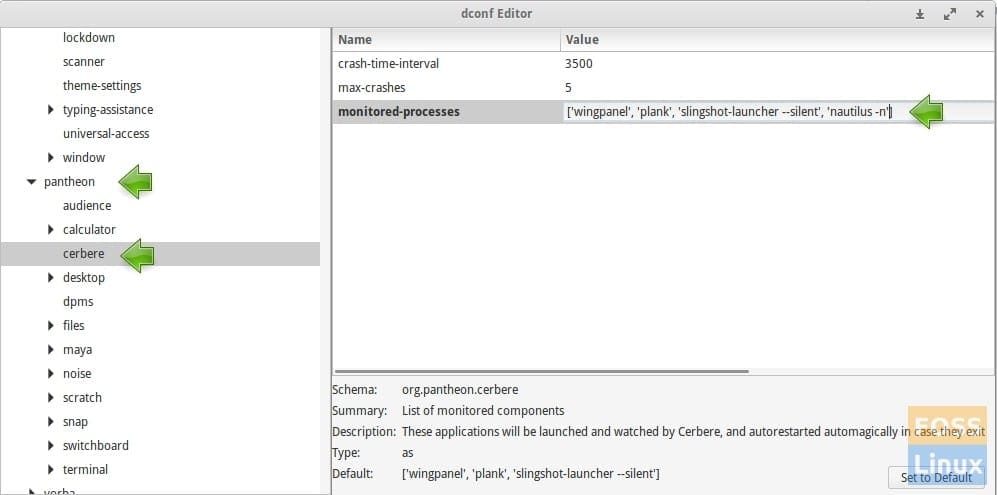 Step 3: Launch Nautilus
Open 'Terminal' and type following command,
nautilus -n
Finally, go to dconf-tools again and Org > gnome > desktop > background and check the box 'show-desktop-icons' box.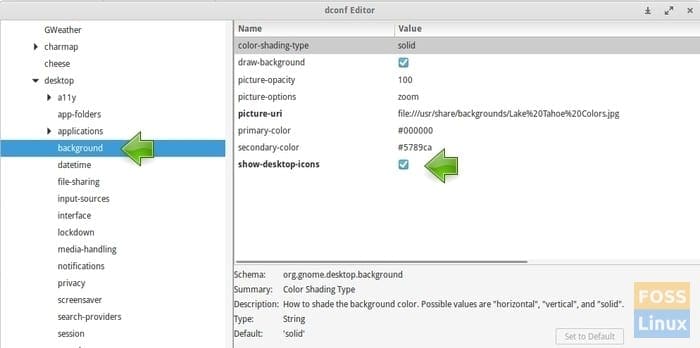 You will immediately see icons on the desktop. You can even right-click and see plenty of options.