HJSplit is free and open-source software that lets you split or join files. This utility is top-rated among Windows OS users. It supports file sizes of over 100 GB. If you have some super large files like that you want to share via File Hosting services, then HJSplit can be useful to you.
It can split a large file into several small files whose individual file size can be set by you. The individual files are numbered with extension .001, .002, .003…etc.. Since this number is the actual file extension, the split files are not useful without joining them!
For example, if you had split a video into multiple fragments, it doesn't mean each split video file is playable. They are just divided files and can't be played. At the receiving end, the user needs to have HJsplit who can join those downloaded pieces of data.
So is this .001, .002 universal split and join language?
Fortunately yes! Most popular file splitter applications use the same file extensions and format. This means other file joining applications can join files split by HJSplit. Also, HJSplit is available for Windows OS. Therefore, file joining and splitting works across cross-platform too!
File Split and Join in the same utility
HJSplit comes with joining feature too, just that the program name doesn't say it. You can also use its 'Checksum' tool to check the joined file integrity.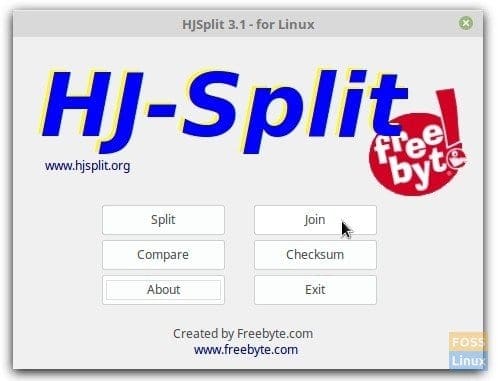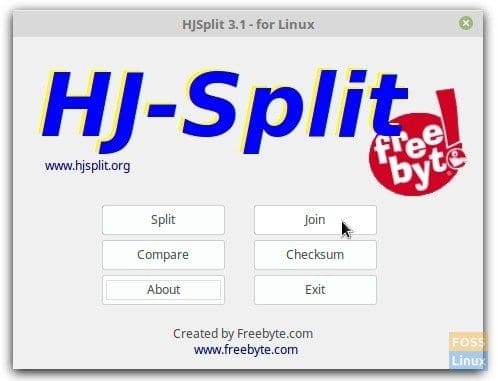 Install HJSplit in Ubuntu, elementary OS, and Linux Mint
HJSplit is a portable utility. You can download the compressed file, extract it, and run it right away. At max, you may need to give permissions for the program to run as executable.
Extract the downloaded content and double-click on the hjsplit file. If nothing happens, right-click on the same file and go to the 'Permissions' tab. Check the box that says 'Allow executing the file as a program.'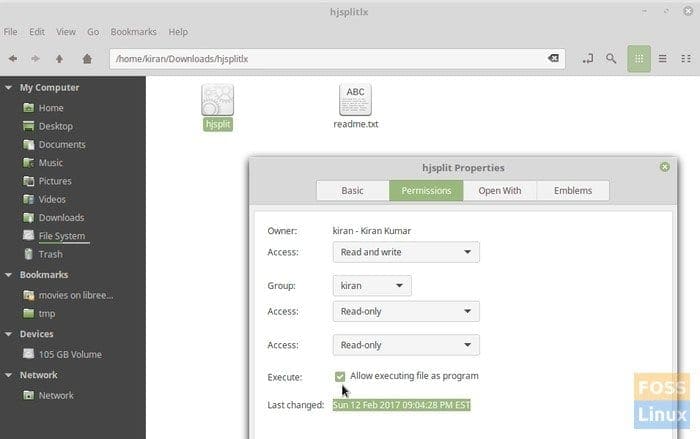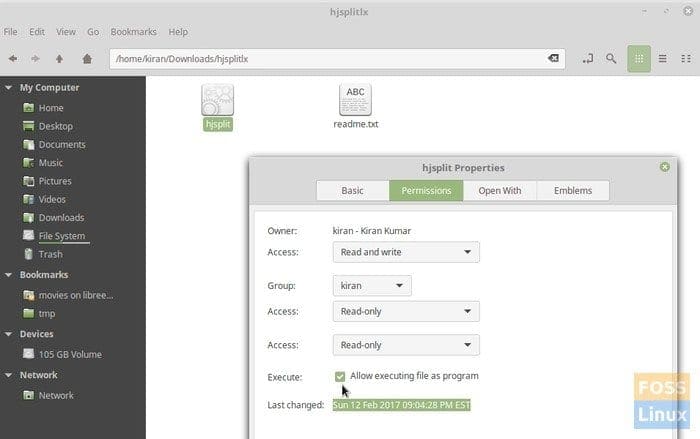 Then try rerunning it.
That's it!