Manjaro Linux has received a new stable update, and today, we're going to be seeing what users should expect from Manjaro 19.0 "Kyria."
As it is a significant update, there's no doubt that the operating went through a substantial overhaul. However, before we get into discussing this update, let's first talk a bit about Manjaro Linux itself.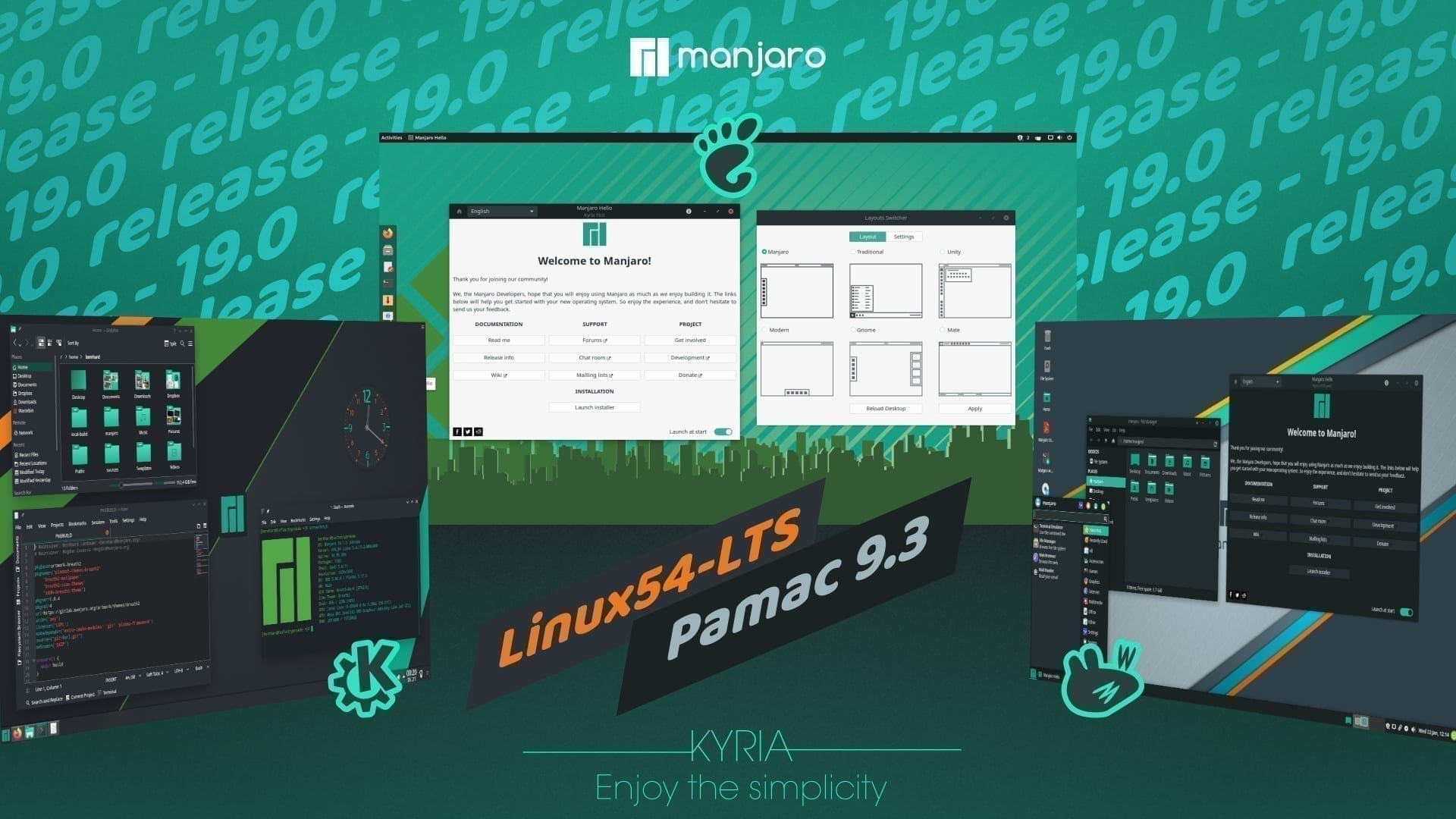 The operating system is powered by Arch Linux and has tons of pre-installed software ready to be used. As it's usually thought that anything Arch would be challenging to use, it's not the case with Manjaro as the developers have made it in a way that it's quite beginner-friendly.
So, if you're looking for an OS to get started with Arch Linux, there's no better option out there than Manjaro. And, with this update, the operating system just got a whole lot better, so let's see what Manjaro 19.0 has to bring to the table.
What's New in Manjaro 19.0
Most probably, the most important highlight of this release has to be that Manjaro has upgraded to Linux Kernel 5.4 LTS. However, it seems clear that the system's user interface has been the focal point of this release.
With this update, the brains behind the product have made it clear that its flagship edition, Xfce of Manjaro, reigns supreme over all the other versions. Accordingly, Kyria comes with the latest version of the Xfce desktop environment in v4.14. However, this isn't the only change implemented when it comes to the system's UI, as users should also notice an improved desktop and window manager.
Apart from that, you'll also find a new default theme dubbed Matcha when you update to Manjaro 19.0. Plus, the developers have also worked on a new feature called Display Profiles through which users will be able to save their preferred display settings. Moreover, upon connecting a new display, the profiles will be automatically applied to it.
However, if you want to go for the KDE edition of Manjaro, you're going to be finding Plasma 5.17 desktop environment that has been specially modified, keeping in mind this Manjaro update. Yakuake skins, Konsole profiles, animated splash-screen, and light/dark versions will also be a part of the Breath2-themes. Moreover, there's also going to be KDE Apps 19.12.2 accompanying this edition.
Lastly, there's the third edition of Manjaro that's based on another desktop environment, namely GNOME. After this update, users will find several UI changes in the desktop and various applications. Plus, selecting custom backgrounds would also become more comfortable as the background selection settings have been redesigned. Other noteworthy additions in this edition include a dynamic wallpaper, custom folders, Gnome-Layout-Switcher, and game mode.
Conclusion
Even though Manjaro was already quite user-friendly, this update has taken its user experience up a notch, all thanks to various UI improvements. So, if you're interested in downloading Manjaro 19.0, head over to its official download page right now. Lastly, you can also learn more about Kyria by clicking this link.